BigLittleCity celebrates Cardiff's creativity
A new exhibition celebrating Wales' capital city and its creative talent will open tomorrow, and will occupy the first floor of the newly opened Cardiff Story museum in the city centre.
BigLittleCity is the brainchild of Cardiff-based photographer Dan Green. The project started out as his own series of photographs of local traders, street musicians and other characters from around the city. He decided to expand the idea and invited artists to submit ideas reflecting their own perception of Cardiff. He said:
"We put a call out for artists to submit any work they felt reflected their city, and we were truly overwhelmed by the response. There's something magical here that makes people feel passionate about Cardiff."
The exhibition will include photography, film, writing, music, animation, illustration, painting and more to showcase all that is special about Cardiff.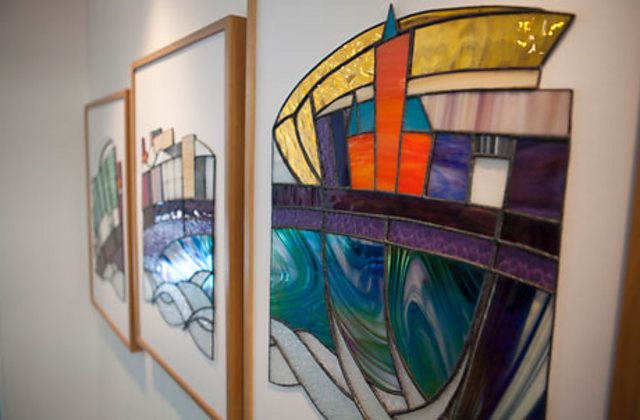 Photo taken at the BigLittleCity exhibition, courtesy of Dan Green
The exhibition will be divided loosely into four categories - people, places, stories and music - with work by established artists such as photographer David Hurn going on show together with pieces by emerging artists.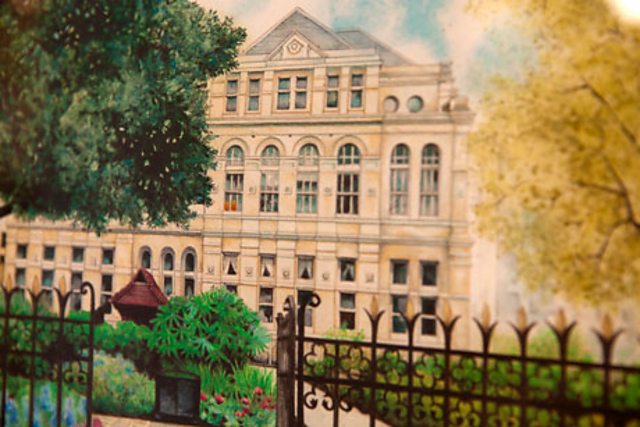 Photograph of a painting of the Old Library building in Cardiff. Photo courtesy of Dan Green
One lovely element to the whole idea is that the exhibition will evolve during the run: the display of solo work will change every five weeks, while the interactive projects will be displayed for the full duration.
The initiative also has projects for the wider public to get involved with, such as designing a new coat of arms for the capital city, or penning thoughts on favourite places in Cardiff.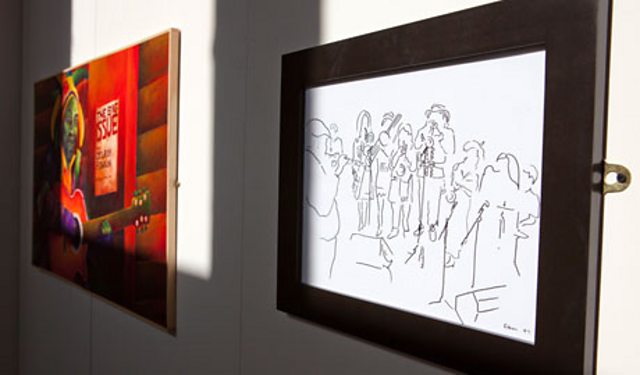 Work on show at the BigLittleCity exhibition. Photograph: Dan Green
BigLittleCity is at The Cardiff Story, The Old Library from Thursday 14 April until Friday 22 July 2011. For further information on this exciting project, visit biglittlecity.com.