Dylan and his sense of place
As part of the Weatherman Walking series of programmes, I have walked in the same footsteps as Dylan Thomas. To be honest, I didn't realise he wrote so many poems. I knew about his work Under Milk Wood from my school days but hadn't really revisited his poems since.
Derek Brockway with Hannah Ellis at Dylan's Boathouse in Laugharne
I have realised that there is so much more to Dylan Thomas than I had thought and I have been able to immerse myself in places where Dylan lived and worked. Sea views, picture postcard towns and landscapes that feed the imagination. I've visited many of the places that meant so much to him. We all know about Laugharne and his beautiful Boathouse - where I sat at his desk looking at the stunning views over the estuary but I also went to lesser-known places to find out about their connections with Dylan. I went to New Quay where I walked up through the town and down to the wild beach below all the way to Llanina Point. I even found out more about Swansea - Dylan's 'ugly, lovely town' - which left its stamp on him.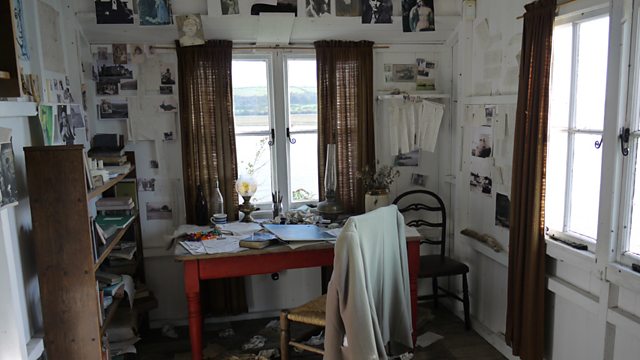 Dylan Thomas' writing shed at Laugharne
Walking in Dylan's footsteps has really shown me a very different side to the man I thought I knew. I already knew about his reputation for drinking and I did pop into some of his favourite watering holes along the way to try to imagine what his life would have been like. But I also met the people who are passionate about Dylan - Dylan's granddaughter, Hannah Ellis, and Jeff Towns, a Dylan Thomas encyclopedia, known as the 'Dylan Thomas guy'. They had so much passion and enthusiasm for Dylan, it was very contagious. It's given me a renewed enthusiasm for his work. He was, and still is, one of our nation's greatest poets.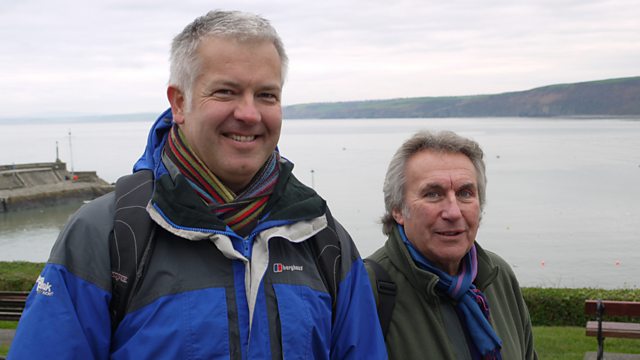 Derek Brockway with Jeff Towns in Dylan'€™s Walks: Weatherman Walking
I've really enjoyed roaming around Dylan's Wales and the places that left their mark not only on him but on the pages of some of his greatest works. The landscape of Wales gives meaning and texture to the work of Dylan Thomas and that rich landscape is still here today with all those magical places still to enjoy on our doorstep.
Weatherman Walking: Dylan's Walks begins Friday 25 April at 19:30 on BBC One Wales.