Eco-poet leads others in verse workshops to honour the planet
In a time when many of us share grave ecological concerns, eco-poetry has proved itself to be a burgeoning art form, with poets as prominent as Gillian Clarke and Carol Ann Duffy penning verse about climate change.

Now the broadcaster and writer Susan Richardson is hoping to inspire others to act in the best interests of the planet by committing their thoughts on the subject to paper via two poetry workshops.

The workshops are taking place this Saturday at Chapter Arts Centre in Cardiff and is part of WWF Cymru's wider Earth Hour celebrations.
Earth Hour will take place later in the year, on Saturday 23 March at 8.30pm, and will see millions of people across the planet turning their lights off for one hour. Landmark buildings, homes and businesses in Wales will be among those plunged into darkness to mark a pause for thought in honour of the planet.
A selection of the poems written at the workshops this weekend will be displayed or performed to those who gather at Chapter Arts centre for Earth Hour in March.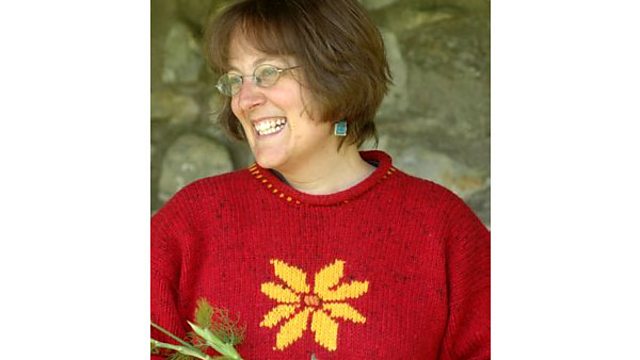 Poet Susan Richardson, photo by Rhys Jones (rhysjonesimages.carbonmade.com)
This Saturday's workshops are aimed at writers of all ages and all levels of experience and will see them taken through their paces by Susan in a series of exercises.

Participants will be encouraged to write about the theme of renewable energy and will receive feedback from Susan, who is herself a big believer in the power of poetry to make a difference.

There is a morning session for children and young people and an afternoon session for adults.
Poetry for the planet

Susan originally hails from Newport and regularly performs her eco-poetry at environmental events and conferences, with much of her work featuring in print and online eco-poetry journals.

She describes her work as "poetry for the planet" and is a fellow of the Royal Society of Arts and the International League of Conservation Writers.

She has also been one of the resident poets on BBC Radio 4's Saturday Live and has made several visits to the Arctic, returning with a wealth of inspiration for her work.

She said: "My love for nature and the environment is always at the heart of my work, but this is an opportunity to be part of something much bigger – the worldwide phenomenon of WWF's Earth Hour – so it's an exciting prospect.

"Poetry has the power to make a difference, inspire shifts in perception and create new patterns of thought and experience.

"I hope this workshop will harness creative energy on the theme of renewable energy and a better future for our world."

Abi Lawrence from Chapter Arts Centre said: "We're looking forward to hosting Susan's poetry workshops and to some really engaging poems to entertain and inspire everyone who gathers in Chapter for WWF's Earth Hour."
Anne Meikle, Head of WWF Cymru, said they were delighted at Susan's involvement.

"Earth Hour is a great opportunity to use your creative talents to show your support for the planet.
 
"This year, for the first time, we have a focus on the need to shift from dirty fossil fuels to renewable energy, which works with the power of nature, not against it.

"We hope it'll inspire more people in Wales to take part and, vitally, show their support by signing up for Earth Hour on the WWF website."

For more information on the workshops and to book a place, visit the website wales.wwf.org.uk.