Philip Gross wins 2010 Wales Book of the Year
Philip Gross has won the 2010 Wales Book of the Year prize with his poetry collection I Spy Pinhole Eye.
It is the second major literary accolade for the professor of creative writing, who teaches at the University of Glamorgan, after he collected the 2009 TS Eliot Poetry Prize for another poetry collection The Water Table in January.
The Wales Book of the Year announcement was made at the awards ceremony at the St David's Spa and Hotel in Cardiff Bay last night, presented by BBC Wales political editor Betsan Powys.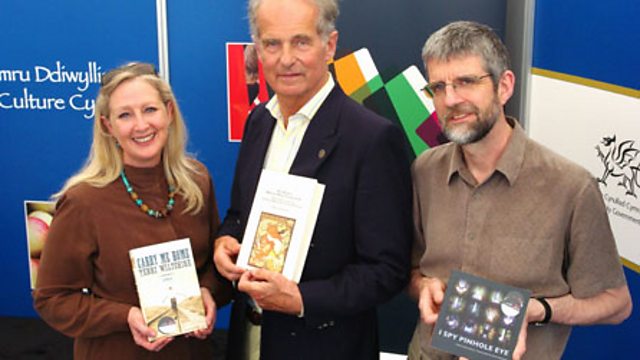 Photograph of the shortlisted authors Terri Wiltshire, Nikolai Tolstoy and Philip Gross © John Briggs
Gross was shortlisted along with Terri Wiltshire for her novel Carry Me Home and Nikolai Tolstoy for The Compilation of the Four Branches of the Mabinogi.
The award for the Welsh language prize was also handed out at the ceremony last night, with John Davies scooping the prize for Cymru: Y 100 lle i'w gweld cyn marw.

Read more about the Wales Book of the Year award on BBC Wales Arts and browse galleries from the longlist and shortlist announcements from earlier this year.
Feel free to comment! If you want to have your say, on this or any other BBC blog, you will need to sign in to your BBC iD account. If you don't have a BBC iD account, you can register here - it'll allow you to contribute to a range of BBC sites and services using a single login.
Need some assistance? Read about BBC iD, or get some help with registering.