BBC Introducing Masterclass: Cardiff
It's tough for new bands these days. Nicky Wire of the Manic Street Preachers said so at the BBC Introducing Masterclass last Thursday.
When the Manics started out, there were a few obvious outlets like NME and Melody Maker, and subsequently only a few targets. They divvied up names of journalists between them and let rip at them in eloquent letters. This is what got the Manics off the starting block and got them noticed, as one of their letters hit home and the single was reviewed in NME.
Manic Street Preachers were in conversation with Jo Whiley in Cardiff's Hoddinott Hall as part of the pan-BBC, one day, five locations set of masterclasses. Invited musicians, who have been played through the Introducing uploader and supported by various BBC shows, gathered for a full day of talks and discussions.
BBC Radio 2 were in Cardiff hosting the sessions here: Bob Harris talked of songwriting, Janice Long talked about getting gigs, and Jo finished the day with the Manics in conversation and James Dean Bradfield playing two songs. You can watch Design for Life on the website now and hopefully The Girl From Tiger Bay, a song they wrote for Shirley Bassey, will follow soon.
As well as the thrill of hearing the Manics up close, new musicians from all over the UK were invited to these masterclasses in Glasgow, Salford, London, Cardiff and Belfast in order to meet, share and network.
There are benefits from meeting other bands from all over the UK as we heard in one of the sessions, because you can collaborate creatively, but also gig-swap, kip on floors after gigs and so forth.
My show on Saturday night heard from quite a few new Welsh bands at the event to see what they made of the day, and how useful they are finding the whole concept of BBC Introducing.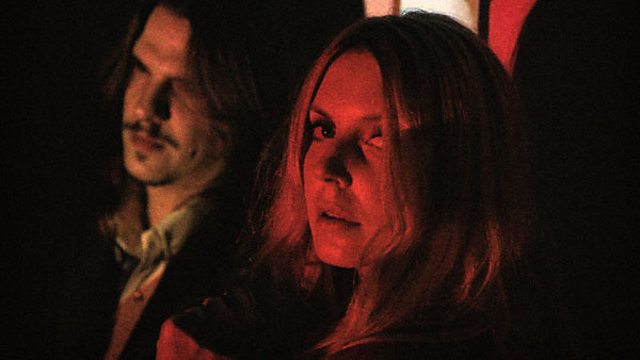 Zervas & Pepper
Kath and Paul from Zervas & Pepper said it had been a good day for them: "Tonnes of bands we know are here from Wales and beyond, so it has been good to meet up and see where everyone is at.
"Hearing Bob Harris talk about the songwriting process being central to the whole thing was great – then there's industry essentials, getting a fan base, playing live and hitting radio – but the message was essentially how important radio is, and national radio, to getting your music out there."
Chris from north Wales' Shy & The Fight said: "The Masterclass has been absolutely incredible, getting a chance to see so many people important to the music industry, and to come here and just enjoy it – I've enjoyed every single bit of it. And getting to see the Manics... wow!
"The information we've picked up about how to handle the music industry has been a golden opportunity."
The positive feedback is genuinely welcome, as the Introducing website really has got lots to offer new musicians in terms of advice, and although the big bad music business can seem so unreachable, there are certain easy steps that can carry you a long way.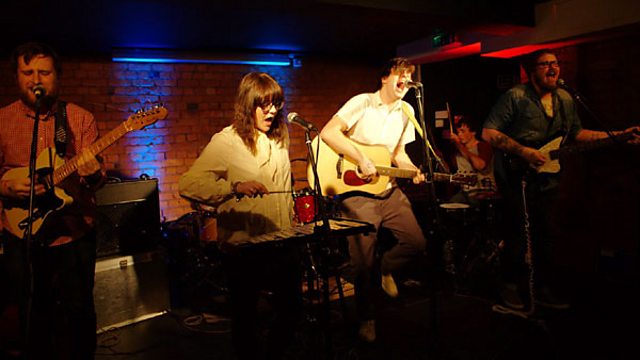 Shy and the Fight
Here's a few things to consider from the panel I was on with Janice Long, producer Steve Levine and Welsh Music Foundation's John Rostron.
Have you got a website? It might be good alongside the social networks. Likewise, the artwork on your music/website is really important.
Build yourself a community: other musicians, record labels, festivals and friends who can help with artwork/emails. Once you've done that on a local basis, think of hitting your neighbouring city, and then the UK, Europe and the world. Networks of like-minded people are a really fantastic resource.
Small DIY labels are a really great place to start. Check out collectives like Folkwit who help promote each other's work. Here in Wales we have loads of great small labels, I'll blog about this again soon.
Scrimp, save and spend on important things – make sandwiches for the tour!
Finally for now, have you checked out the advice on the BBC Introducing website? There's also a list of radio shows here that support new music, so a great first place to look at if you are in a band or a dance producer.
Hope that helps. More advice coming on this blog, so keep checking back.