Bardsey Island has had a chequered history...
The legendary burial place of 20,000 saints lies just over two miles off the Lleyn Peninsula.
There's a range of habitats here, from beach and rocky outcrops to mountain scree and fields as well as a scattering of old ruins including a 13th century Abbey.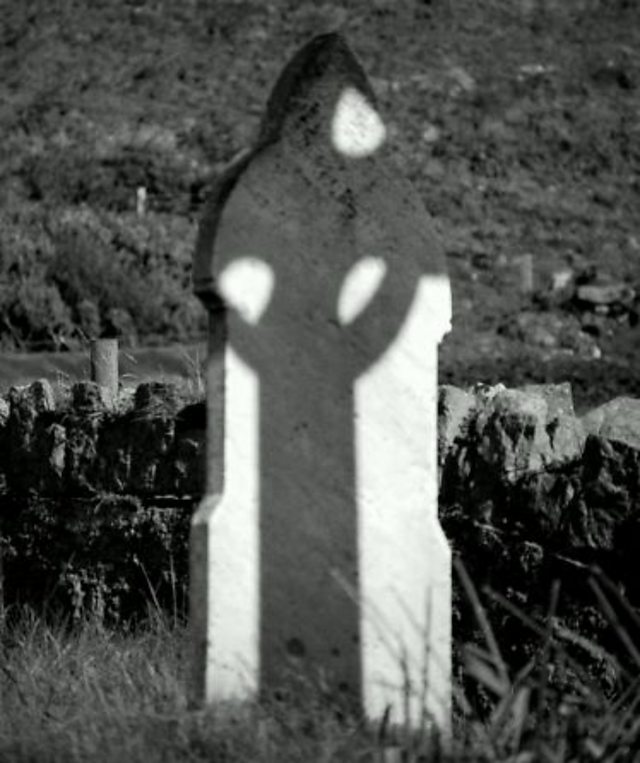 Archaeologists were recently called in when some ancient graves were discovered coming up through the soil underneath one of the public footpaths!
The stretch of water separating it from the mainland off the Lleyn Peninsula is known in Welsh as Ynys Enlli or 'Isle of Eddies' due to an abundance of rip tides and whirl pools which can make for an interesting crossing, so it's not advisable to swim here.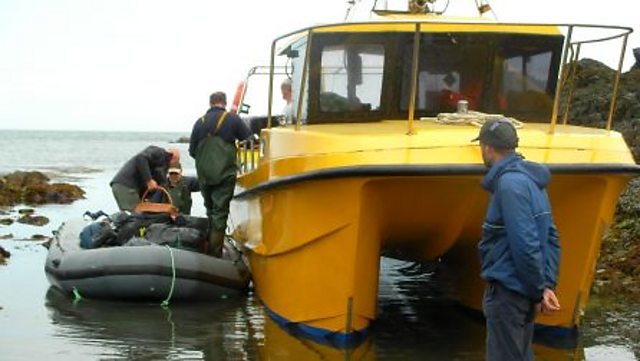 The few buildings that exist here were established by Lord Newborough in the 1870's who was a descendant of John Wynn Ap, a standard bearer at the Battle of Norwich in 1549.
John Wynn Ap was given the island as a reward for services rendered by Edward VI.
Island living however, gave him a new lease of life and he subsequently became leader of an infamous band of pirates, so there was no telling what effect the island would have on the film crew.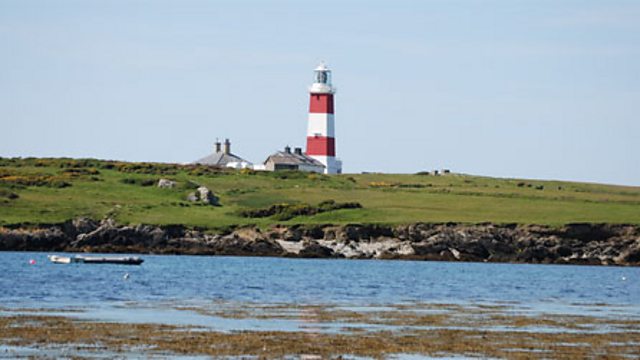 The wildlife on Bardsey is extensive with many migrant species pulling over for a pit stop or to breed and nest, so the field observatory team never quite know what they're going to find from one day to the next.
The island is also a stronghold for choughs with numerous pairs breeding here, making this one of the most important sites in Britain.
Chough populations have traditionally been in decline but you do find small populations scattered along the western coasts, particularly in Wales.
I'd also read that the island is home to a few pairs of little owl - a species I'd always wanted to see for myself.
Suddenly, as if on on cue, Simon King spotted one on a perch, 400 yards above us on the hillside.
Sat motionless, in perfect camouflage, I could only just make it out with binoculars so there was no way I'd have spotted it, had I been on my own.
But I have to say - I was very 'choughed' about finally seeing one...
To give you an idea of just how tiny these owls are, this particular individual was being mobbed by two little meadow pipits.
One species guaranteed on the island however are the manx shearwaters, which arrive each year, in their thousands. Bardsey has a staggering 16,000 pairs.
But more about that in my next instalment...
Gull

Links:
Chough species guide on BBC Wales Nature