Manic Street Preachers' second single Motown Junk is to be reissued as a limited edition 7" vinyl single.
Just 1,000 copies of the single will go on sale on Saturday 21 May, at the Heavenly Recordings stall at the Independent Labels Market on Berwick Street, London, and at the Manics' concert at Cardiff's Motorpoint Arena. Any unsold copies will be made available through the Heavenly and Manics websites.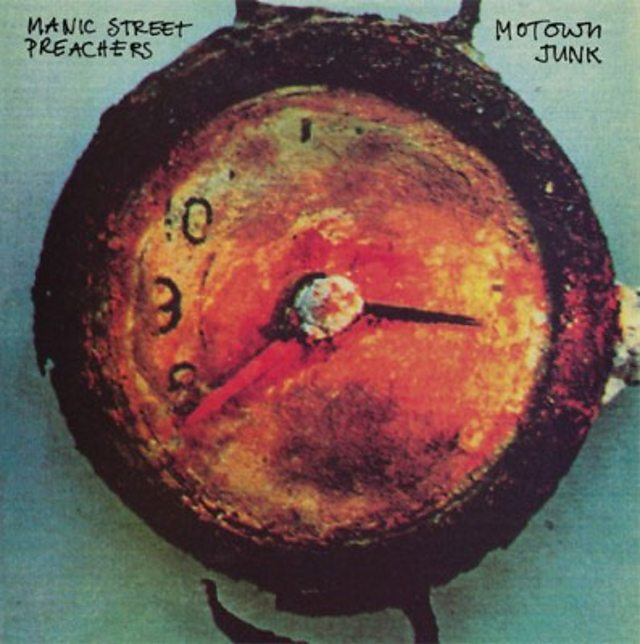 Cover artwork for Manic Street Preachers' Motown Junk single
Motown Junk was originally released on 21 January 1991, and followed the group's Suicide Alley single and the New Art Riot EP. It was available on 12" vinyl and CD only, making this 2011 reissue a first.
The single was not a chart success, but gained the Manics much press attention. The band's early iconoclasm was present in the words "I laughed when Lennon got shot," a line which James Dean Bradfield now omits when performing the song live.
For more on the 7" reissue, visit the Heavenly Recordings website.