X-Ray checks out supermarket offers
I know the programme is called X-Ray, but I never thought having an MRI scan would be part of the job. To find out how our brains react to supermarket offers, that's just what I did with the psychology research team at Bangor University.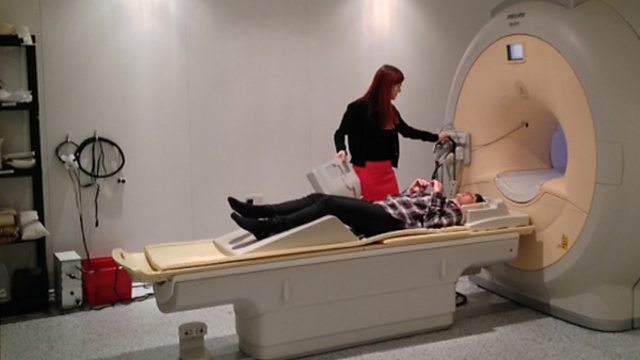 Lucy preparing to enter the MRI scanner.
Inside the scanner my shopping savvy was put to the test. I had to imagine I was shopping for a party and had to save as much money as possible.
I was presented with a series of offers on a screen. Using a control panel in my hand I then had 10 seconds to choose whether to buy one, two or three of each product or whether to skip the offer completely. Some of the offers were a bargain, some wouldn't save you any money and some would leave you out of pocket.
I was a more than a little nervous. Would a series of terrible shopping choices undermine my credibility as an advocate of savvy consumer decisions? Luckily, I didn't do too badly, but the study is showing some really interesting results, particularly on how we react to those more complicated offers.
This research will be used to help supermarkets and big brands come up with offers that will appeal more to us, and ultimately try to get us to spend more on certain products. But there are some simple ways that you can avoid falling for the wrong offers, even when your brain may be telling you otherwise!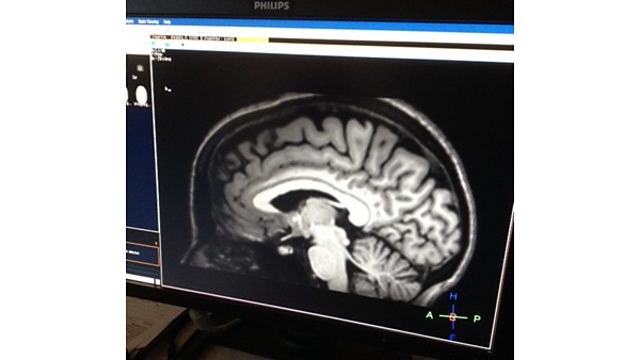 The scan of Lucy's brain.
Find out how I got on in the scanner and get some sound shopping advice on the next episode of X-Ray on Monday 10 February at 7.30pm on BBC One Wales.
If you have anything you want us to look into, give us a call on 03703 334334, email xray@bbc.co.uk or keep in touch on Twitter @BBCXRay.