Children to be transported to magical snowy wilderness for new Christmas play
It's been a busy 18 months for Mared Swain, the Sherman Cymru's Welsh language associate director.
She became a mother for the first time, and within 12 weeks of her daughter's birth had been offered her dream job commissioning and developing Welsh language work and finding new writers for the Cardiff theatre.
And if that's not an impressive enough workload, the fringe theatre company she set up five years ago with friends, Dirty Protest, continues to go from strength to strength.
I caught up with her to talk about the Christmas play she has commissioned and is directing in both Welsh and English.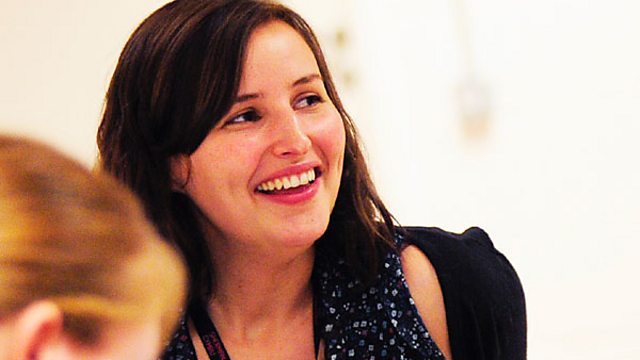 Mared Swain. Photo by Kirsten McTernan
The Snow Tiger opens today at the Sherman Cymru, where it runs for two nights before going on a tour of Wales.
It is aimed at 3-6 year-olds and is written by Philip Michell from Abergavenny, based on a traditional Scandinavian folk tale.
Mared said: "This was one of the first pieces I commissioned, so it's been very interesting to see it all the way through to production.
"I found the world he created very appealing. It's set in the snow lands in a little village in the mountains that's far away from everything and it just felt really magical.
"I was really interested in the idea of people living with nature and the threats facing animals. I thought it would be worth exploring why we should respect what nature brings us and learn to co-exist with animals.
"I liked the idea of focusing on the fact that nature can be cold or dangerous rather than focusing on nasty people and 'stranger danger' as I think children are exposed to too much of that sometimes."
The Snow Tiger or Teigr yr Eira follows the journey of a little boy called Usko, who is fascinated with the popular tale of this magical, rarely seen beast.
His sense of adventure means he is often off exploring when people's backs are turned and one day he sneaks off to find the snow tiger but gets lost.
All the actors play live instruments and sing and there are puppets to help convey the story to its young audience.
Mared added: "I think there's a lovely message about going on an adventure but coming home safe, which I think is important for that age group."
She admits having her daughter has helped her know what to look for when commissioning work for youngsters, but admits: "I have always been close to my inner child anyway."
The cast for The Snow Tiger includes: Carwyn Jones (Theatr Bara Caws, Cwmni Da), Bethan Mai (S4C Pentalar and Darn o Dir) and Alun Saunders (presenter on Cyw and has also performed in shows with Clwyd Theatr Cymru, Theatr na'nOg and S4C's Gwaith/Cartref, Caerdydd).
The enchanting story will be taken to school audiences at venues across south Wales on a tour that lasts more than three weeks and will take in Blackwood Miners Institute, Theatr Bryncheiniog, Riverfront Theatre, Pontardawre, Garthowlg Theatre, Porthcawl Theatre and St Donats, among others.
It then returns to the Sherman on 11 December where it offers a Christmas treat for families until 5 January.
The theatre is also putting on the more traditional Peter Pan, adapted by Penarth writer Rob Evans and directed by Roisin McBrinn, which runs from 30 November to 5 January.
For Mared 2013 looks just as action packed. She is directing a 'RAW production' at the Sherman in January, part of a series to showcase the work of emerging writers.
Then she will be working on three short plays in Welsh which are being put together for a project in the summer as well as continuing to develop new work for the theatre.
For details of tickets and showings visit shermancymru.co.uk.