Phil Carradice reveals his favourite blog articles on the Roy Noble show
Phil Carradice joins Roy Noble this afternoon to look back at some of Phil's favourite articles written for the BBC Wales History blog.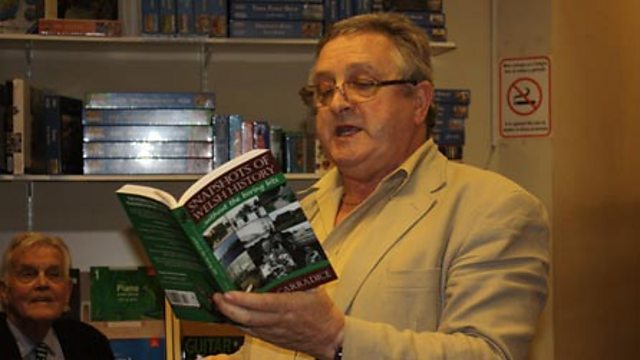 Phil Carradice at his book launch in Penarth
Over the past 21 months, Phil has written over 160 articles for BBC Wales History. Some tell the well known stories from Welsh history such as the Rebecca Riots, others focus on the lesser known events and personalities that make Welsh history so engaging, such as Harry Grindell Matthews, who invented the death ray.
One hundred of Phil's favourite history blog posts have now been compiled in a book called Snapshots Of Welsh History... Without The Boring Bits, which is published this month.
Phil Carradice will be on the Roy Noble show from 2pm today on BBC Radio Wales.