Joseph Beuys exhibition at National Museum Wales
A new exhibition featuring the work of German artist Joseph Beuys has taken up residency in two of the new contemporary galleries at National Museum Wales in Cardiff.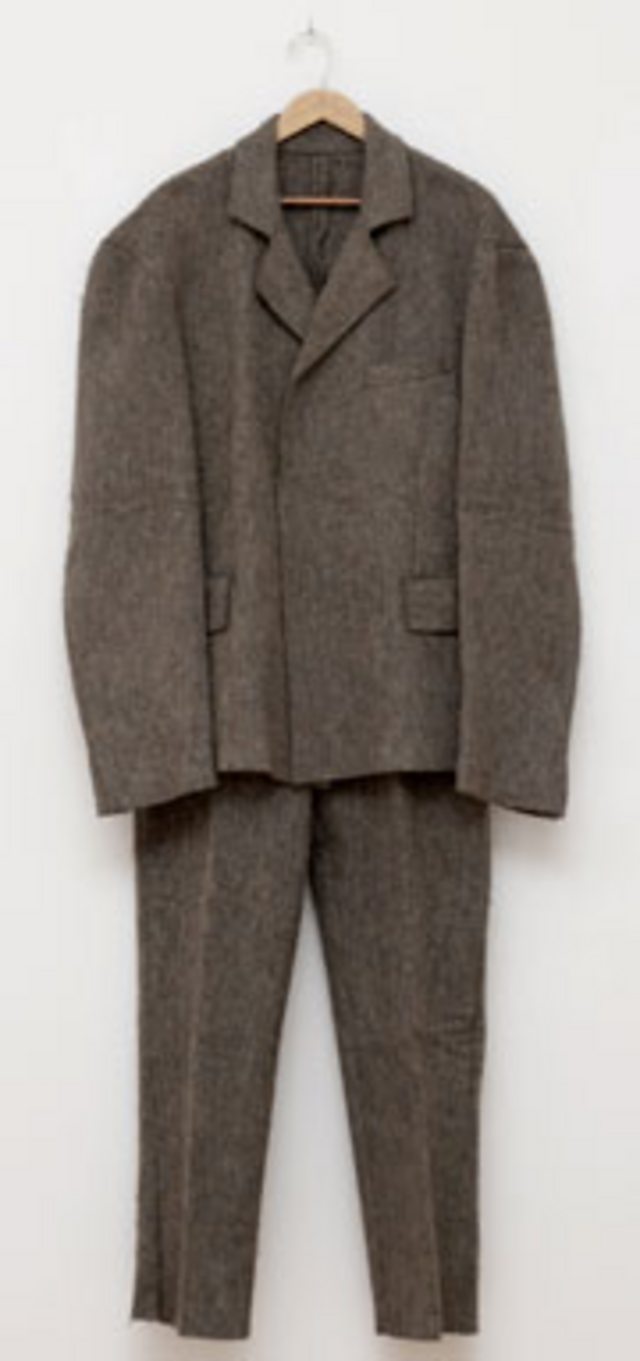 Felt Suit, Joseph Beuys (1970)
Beuys is known for the three days he spent in New York, sharing a room with a wild coyote in his 1974 performance I like America and America Likes Me. Photographs of this event were even exhibited at the National Eisteddfod in Wrexham in 1977.
The works in this exhibition are taken from ARTIST ROOMS, a new collection of modern and contemporary art held by the Tate and National Galleries of Scotland for the nation.
These ARTIST ROOMS touring exhibitions allow some of the best contemporary art to be seen by different audiences across the whole of the UK; the Mostyn in Llandudno exhibited the work of American artist Alex Katz last year as part of the project.
Nicholas Thornton, the head of contemporary art at the Cardiff museum, said, "We are delighted to be hosting Joseph Beuys at National Museum Cardiff.
"The exhibition, which is installed in two gallery spaces in the National Museum of Art's newly opened galleries for modern and contemporary art, makes powerful connections with adjacent displays from [the museum's] own outstanding collection of post-1950 art.
"Visitors to the new contemporary galleries can also see many works by Welsh artists exploring their own cultural identity since the 1960s, including Paul Davies - who has been described as 'a Beuysian inspirational figure for political art in Wales' and who made a political protest of his own at the National Eisteddfod in Wrexham in 1977."
The Joseph Beuys exhibition runs at National Museum Wales until 8 January 2012. For more on this and other exhibitions visit www.museum.ac.uk.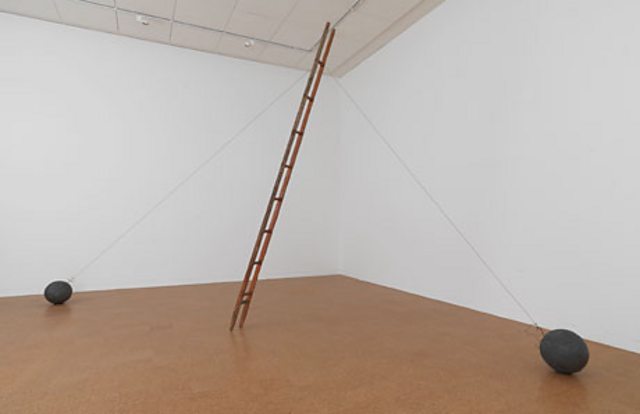 Scala Napoletana, Joseph Beuys (1985)