Marega Palser: Sometimes We Look tour
A multi-faceted show exploring the link between visual art and dance is embarking on a tour of Wales.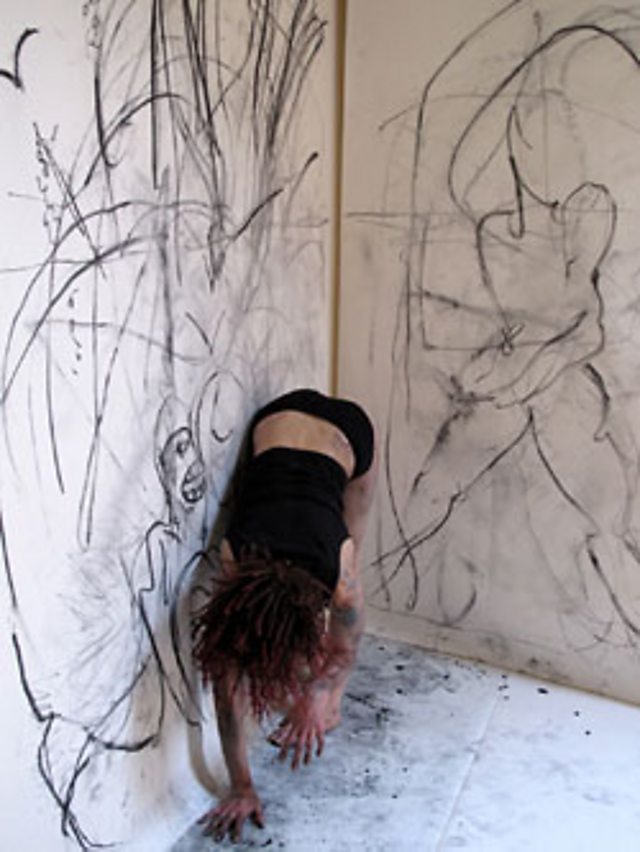 Image from Marega Palser's Sometimes We Look
The brain behind it is dancer Marega Palser, who is one half of the performance duo Mr and Mrs Clark, which she operates with her husband Gareth Clark.
The pair both starred in National Theatre Wales' play on location in Barmouth last year, For Mountain Sand and Sea, curated by Marc Rees.
This time Palser, also an associate director of Volcano Theatre Company, has devised a work that is site specific and combines dance, drawing, animation and printmaking.
The idea behind it is that the way a drawing is created and the use of mark making can influence the way a movement develops. But turning this on its head, Palser is also fascinated by how dance can power the impulse to draw.
She herself has a foot in each camp, having trained at the London School of Contemporary Dance and studied Fine Art at UWIC.
She says: "It is the link between the world of visual art and dance that I am interested in and how the drawing together of these two mediums can expand and create a niche that attracts an audience from these two areas."
The exhibition is a collaboration with some of Wales' most accomplished movement artists, Catherine Bennett, Belinda Neave and Rosalind Brooks.
It operates as a live piece and develops ideas created during an Arts Council Creative Wales Award.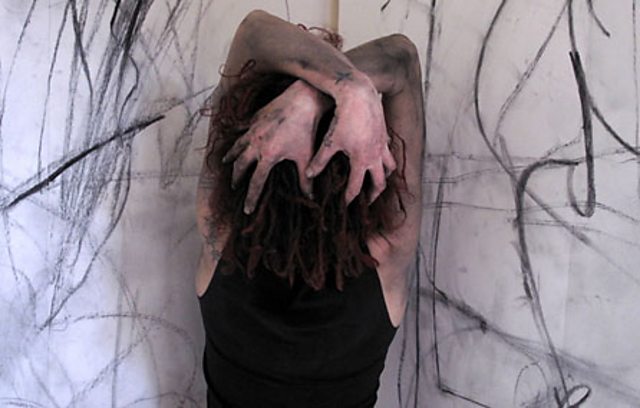 Image from Marega Palser's Sometimes We Look, courtesy of the artist
The tour starts at Volcano@ 229 High Street, Swansea and runs from 17-19 November. Box Office: 01792 60 20 60, website: www.taliesinartscentre.co.uk.
Next it moves to the Studio Theatre at the Chapter Arts Centre in Cardiff on 24-26 November. Box Office: 029 20 30 44 00, website: www.chapter.org.
The tour concludes with a date at the Aberystwyth Arts Centre Aberystwyth on 30 November. Box Office: 01970 62 32 32, website: www.aber.ac.uk/artscentre.