The Hill Farm: The highs and lows
Gareth Wyn Jones is no stranger to the TV cameras. Over the years the hill farmer from Llanfairfechan on the north Wales coast has been seen in programmes like Mountain with Griff Rhys Jones, Snowdonia 1890, Wales In Four Seasons and even Come Dine With Me and CBBC. But new series The Hill Farm takes his TV work to a whole new level. Gareth writes about his experience of making the series.
I suppose this has been the biggest TV project that I've ever been involved in. The production team approached me about the idea over a year ago - would we be willing to have a camera crew following us - not just me but the whole family - over the course of a year? My initial thought was, it's a lot to do, it's a lot of pressure.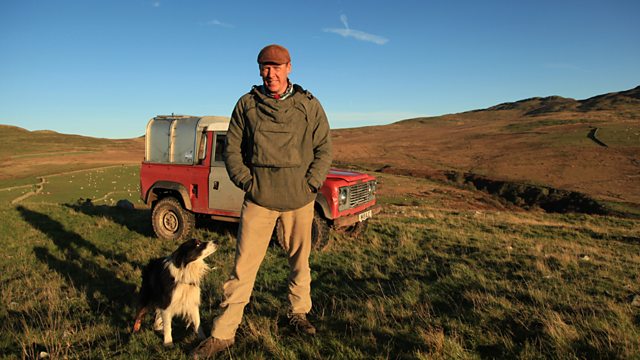 Gareth Wyn Jones
We really had to think hard about what we could show them over the course of a year and what could be filmed - and I don't think my life is that interesting! But people tell me that they find it very interesting and educational.
I think as farmers we need to do more of this, we need to open our farm gates, we need to educate the public about where food comes from, and how we manage the countryside while caring for wildlife, and we need to bridge that gap between town and country.
I think a lot of people have lost contact with where their food comes from and also with the people who produce their food. We need to get that understanding back - it's something that's been lost in this generation, in my opinion - during World War II, and even more recently than that, it wouldn't have been true, and I think it's important for people to know their farmers and know their food.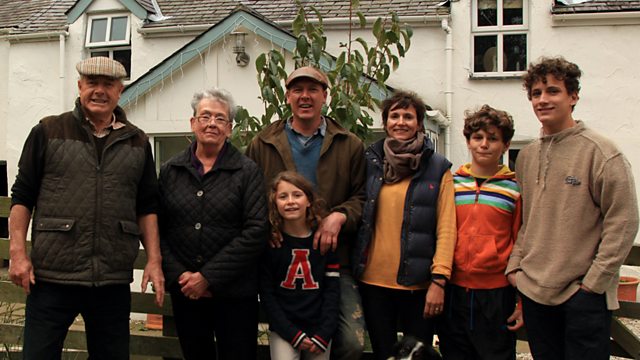 The Jones family
When I worked with Renee Godfrey on Wales In Four Seasons I must say that I enjoyed it. I really got into it and felt that it was a good way of showing people what we do every single day.
Allowing the programme team into our home and into our lives was a very big decision to make. Previously it was only me that had been filmed. We're far from being perfect - we argue just like any other family! But seriously, I think we actually get on very well and we're very lucky that we have got good health and happiness - and I hope that comes across in the programme…
When the filming started the kids were suddenly very quiet! But then they quickly got to know the programme team and came to accept that they were just normal people with cameras - and then they forgot that it was anything unusual.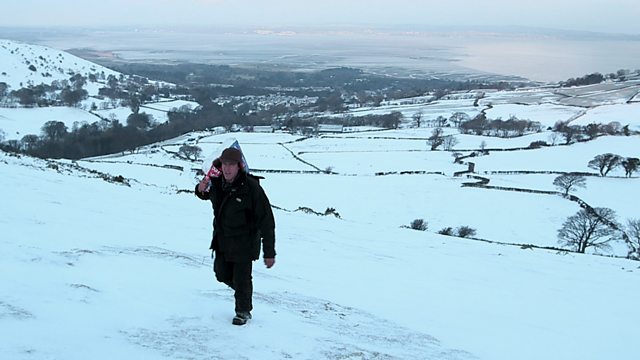 March's snow
We started filming last March - right in the middle of the snow storm. The first couple of shoots were difficult - it was a very stressful time with all the problems we faced with the snow. Actually I don't think I worried too much at the time about the camera - I was more concerned about what we had in front of us every single day. It was a terrible time, and I hope we never have to experience it again.
My wife Rhian, our children Siôr, Rolant and Mari, and my parents Roland and Eryl are all in the programme, as well as a lot of other family members and friends. Most of the local people are very close to us - Llanfairfechan is a very small community and people knew that we were filming and everyone was very good and just got on with it.
We were all clear from the start that if we were going to do this, we had to do it once, no retakes, and no messing about. I don't think you can act in this situation - you've just got to be yourself and accept that it has to be an honest portrayal.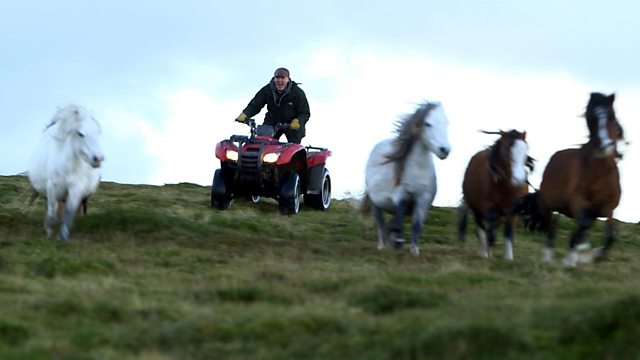 Gareth Wyn Jones
At the end of the day the programme is not really about me or about my family. It's about showing people what it takes to produce their food. For me it's about promoting that, so that people realise there's a lot of hard work and heartache that goes into it, and that we're local people.
If they support us by deciding to buy Welsh lamb and beef the next time they go shopping, it's not just us farmers who benefit, there's a knock-on effect for the whole of the local community.