Dark and disturbing poem to be performed in English for very first time
This year marked 100 years since the birth of the acclaimed Welsh poet RS Thomas, while 2014 will see hundreds of events taking place worldwide to celebrate the centenary of Dylan Thomas' birth.
But away from the fanfare a lesser known Welsh-language writer, journalist and poet would have also made his century if he was still alive this year.
Harri Gwynn was born in 1913 and brought up in Penrhyndeudraeth, Gwynedd and enjoyed a diverse career which even included a stint at BBC Wales.
Although his centenary will not be marked with any large-scale celebrations, a night of his poetry is to be held at the Studio at Aberystwyth Arts Centre on 30 October.
A reading of Gwynn's long poem of Y Creadur will be performed by National Eisteddfod chair-winner Twm Morys while an English translation, The Creature, will be read by its translator, the poet and short story writer Robert Minhinnick.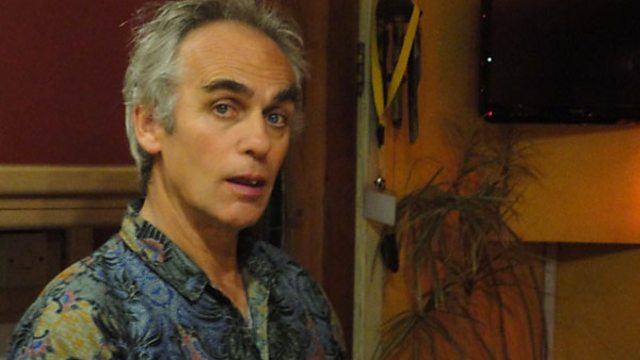 Robert Minhinnick. Photo: Margaret Minhinnick
Robert was asked to translate Y Creadur for the Bloodaxe Book of Modern Welsh Poetry, which appeared in 2003, by the anthology's editors. He found it a fairly onerous assignment.
He said: "This is dark and disturbing poetry in both languages.
"It's certainly the world premiere of The Creature as my translation has never been previously performed. And I would expect very few people indeed are familiar with the original Y Creadur.
"Translating the poem was very hard-going. Much of the darker imagery only unfolds as you are far into it and it was difficult to translate it and try to keep a sense of the poetic language in English, but I hope I managed it.
"I had never heard of Gwynn before then but he was quite celebrated at the time and was on television in the 60s and 70s, so was quite a well known face."
Robert said Gwynn's experience as a journalist and observer of people is very evident in the poem, with long passages of description about the people he meets.
Y Creadur was tipped to win the crown at the National Eisteddfod in 1952 but surprisingly didn't, something Robert feels has something to do with the dark imagery of the poem being a bit near the mark.
He said: "It casts doubt on women and how they use their sexuality and seems very suspicious of the power women have over men.
"The imagery is centred around a black beetle which creates a symbol of darkness and something subterranean. The poem makes for very creepy reading in both Welsh and English.
"Twm told me Harri Gwynn was on his hero list so I'm delighted such a current and exciting young writer is having a chance to take part in the event."
The readings will take place at 7.45pm on 30 October. For more details ring 01970 623232.