Performers given 48 hours to create live pieces in response to artwork
A new project is being run in Aberystwyth that sees performers from a range of disciplines charged with creating a new piece of work in response to exhibitions at the Gas Gallery.
The artists and actors have just 48 hours to come up with their creation, which can be in any medium they choose.
The first event in the series took place in September and responded to artwork by Sandra Masterson and Aislinn Knight.
This weekend performers will have another opportunity to participate by responding to the gallery's current exhibition Transitions, which features the work of five postgraduate students from Aberystwyth University's School of Art: Rebecca Backshall, Stephen Chilton, Pete Monaghan, Ben Partridge and Kim James-Williams.
They will also be asked to come up with new work that relates to Collaborations: Paper, Press, Print – an exhibition of prints by 30 artists, staff and students who have contributed to the print studio at the School of Art from 2000-2012.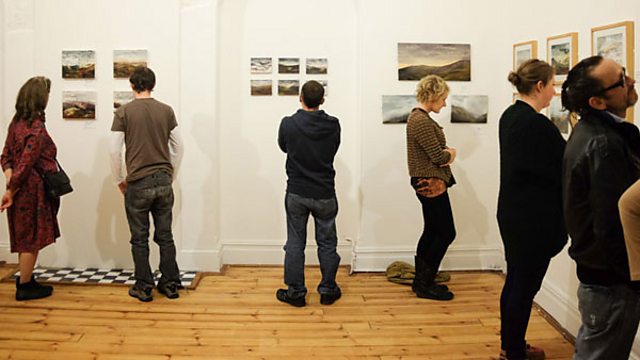 The Gas Gallery in Aberystwyth. Photo Keith Morris
Sandra Bendelow from Aberystwyth-based company Scriptography Productions came up with the idea for the Response Time events after she was approached by the team of volunteers who run the new gallery – an arts collective called Celf Ceredigion Art.
She said: "Celf Ceredigion Art wanted to open up the Gas Gallery to exciting events and happenings.
"I knew it had to be something that could cross art forms and appeal to arts and performance audiences while celebrating the amazing landmark building that is the Gas Gallery showroom and also Aberystwyth, which is such an inspiring environment and home to so much artistic excellence.
"We're really excited about the project and how it can change and build. We did the first one in September and it was such an amazingly eclectic mix of performances, from new short plays to installation art, and also we're finding interactivity with the audience is a really strong part of it because it's about sharing work.
"It's great to think we're engaging new audiences too, both to performance and to the Gas Gallery and its exhibitions. In fact because of the huge windows we literally attracted passers-by who just saw something happening and wanted to come and see what we were doing."
The Gas Gallery opened in June after the building had lain empty for some years and is being run by Celf Ceredigion Art for an initial period of one year. It is staffed by volunteers and funded by local artists including Ali Lochhead, Richard Brown, Paul Croft and Mary Lloyd Jones.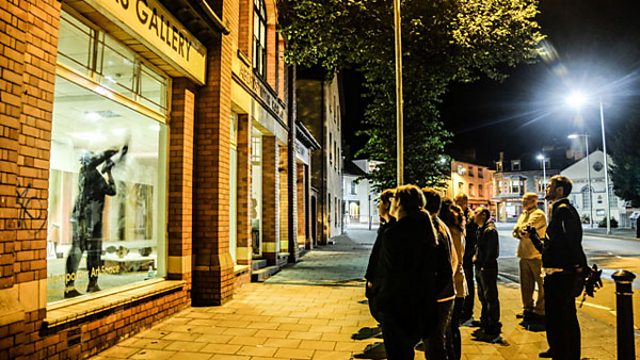 The Gas Gallery in Aberystwyth. Photo Keith Morris
The performances of Response Time will take place on Sunday 27 October with three performances at 5.30pm, 7pm and 8.30pm. Tickets are priced at £5 (£3 concessions).
Further information and ticket booking is available at scriptographyproductions@gmail.com. The event can also be followed on-line at facebook.com/celfceredigionart.
The next Response Time project will take place in November in response to exhibitions by Catrin Webster and Karen Robbie. There are also plans to extend the project into other venues.