Weatherman Walking - new series
As you may know, the new series of Weatherman Walking starts on Wednesday, 27 January on BBC One Wales at 7.30pm.
The first programme is entitled 'Peaks and Ports' and features a walk above Barmouth and a big yomp around the famous Pen y Fan Horseshoe route in the Brecon Beacons.
It's easy to by pass Barmouth and head for the big mountains of North Wales but there is a lot more to this popular sea-side town than sand and candy floss.
A view over the Mawddachestuary: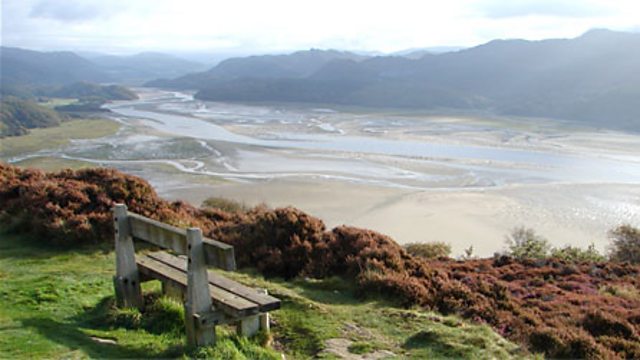 I really enjoyed filming here and discovering the history and hidden delights of the area which I didn't know about before, such as the Panorama walk with its wonderful views along the Mawddach Estuary and Cadair Idris.
I was hoping to find a lump of gold in one of the old mines in the hillside but no such luck, maybe next time eh? Thankfully, the weather was kind to us with some beautiful sunsets over Cardigan Bay.
One of the hardest things was filming on the railway bridge. I had to remember my words and talk to the camera as a train crossed the bridge. I practised a few times but I only had one chance to get it right given there weren't many trains. Thankfully, I didn't mess it up!
People often ask me if I do the whole walk when we film. If I am honest, sometimes we do and sometimes we don't.
Ideally we would do the whole thing but it all depends on how much time we have. Filming is limited to two days or less per walk and sometimes this is not enough to get everything done so we have to cut corners somewhere.
However, in the case of Pen y Fan we had no option but to do the whole thing. There was no helicopter or land rover and we had to carry all the equipment with us right to the top.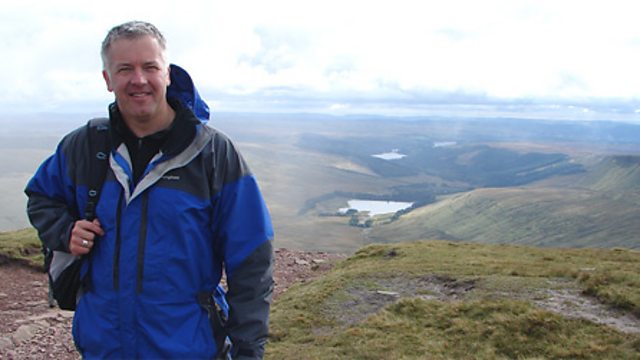 It was no wonder that the cameramen were stiff by the end of the day! Mind you, it was worth it, the low cloud lifted and the views from the summit were spectacular.
The highlight for me was the steep climb up to Fan y Big and standing on the 'diving board'. I managed to stay on it long enough to have my photo taken as a memento of my visit and the views of the valley below were awesome with Brecon in the distance.
I hope you enjoy the new series and hopefully it will inspire you to do some of my walks!
You can enjoy photo galleries from every walk this year so take a look and let me know what you think and in a new feature for this year, you can download pdfs of the map for each walk, so you can follow in my footsteps!
Derek