Weatherman Walking on location
As you may know from Gull's blog we've started filming for a new series of Weatherman Walking. Last week we completed another two walks - One in Barry in the Vale of Glamorgan, the other up Garth mountain near Cardiff.
The walk in Barry started at Barry Dock Railway station and then over to Barry Island. We stopped to have a look at St. Baruch's Chapel and then crossed Jackson's Bay, around Nells Point and Friars Point and then headed over the causeway to the Knap and Watchtower Bay.
This walk brought back fond memories, when I was a boy I often used to the go to the old Knap Lido swimming pool in the summer. Mind you, I don't think I ever swam in the deep end - it was too deep and cold for me!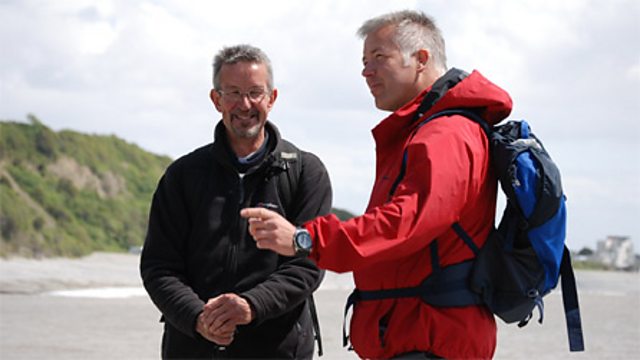 Walking along the knap towards Porthkerry Park
From the Knap we walked past Pebble beach and stopped to have a look at the Roman villa at Glan-y-Mor.
Our walk continued along the top of the cliffs with wonderful views of the town and across the Bristol Channel. We then headed down the Golden Stairs into Porthkerry Park where the warden showed us some adders basking in the sunshine.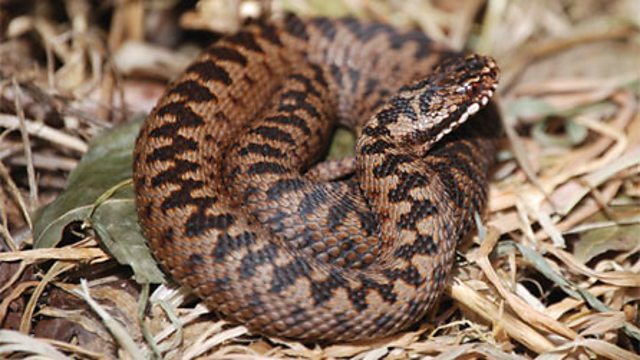 A baby adder basking under corrugated metal sheeting.
From Porthkerry we carried on along the coast passing the Bulwarks, a large iron Age hillfort, close to the runway at Cardiff Airport. We then walked through the caravan park where they filmed Gavin And Stacey. Our end point was Rhoose Point, the most southerly tip in mainland Wales.
This was the end of our walk but if you're not feeling tired you could head back to Barry on foot or take the easy option and let the rain take the strain and catch one from Rhoose Railway Station .
Our next walk started in Pentyrch and then up to the top of Garth mountain. I walked with five members from the walking group Welsh Women Walking. They were a lively bunch and I really enjoyed their company and listening to their stories along the way.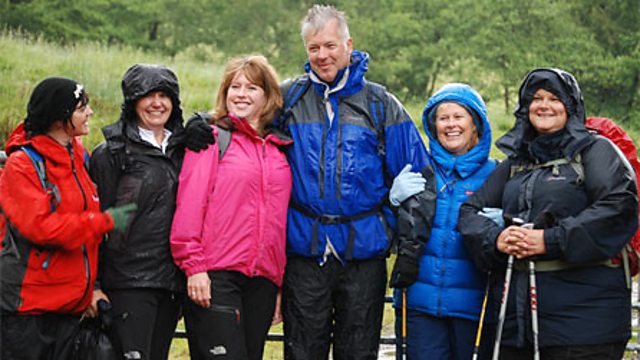 Group shot in the rain en route to Coed y Bedw reserve.
Our walk took us through the magical woodland of Coed y Bedw which is well worth checking out and then to the village of Gwaelod y Garth where we stopped for lunch and some warm soup.
We needed our waterproofs on this walk but fortunately the weather did clear-up in the afternoon and although it was windy on the top of the Garth we could see for miles with great views of Cardiff and beyond.