Phil Carradice on Welsh one-hit-wonders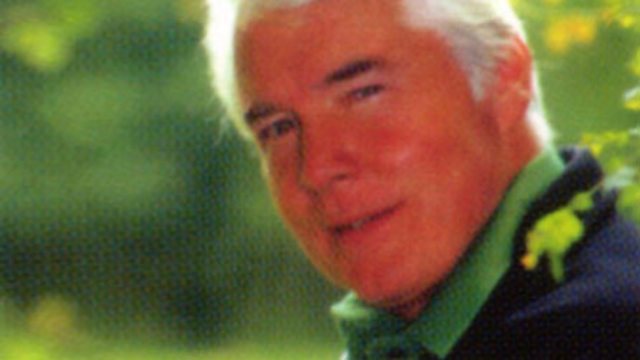 Ricky's cover version of Tell Laura... spent three weeks at Number One and sold over a million copies. These days the singles charts mean very little; albums are what count now. But back in 1960, when teenagers hoarded their pocket money to buy those desirable pieces of vinyl, to top the charts was a major achievement. Tell Laura I Love Her was an instant hit, despite the disapproval of the BBC who considered it (and all 'death ballads') in bad taste.
Unfortunately, Ricky - real name David Spencer, from Ynysddu outside Newport - was unable to repeat his success. Although he went on to have further hits in Austria and Scandinavia he never featured in the UK charts again, and was a true Welsh one hit wonder. He now lives in Spain and still performs on the cabaret and 'nostalgia' circuit.
Another Welsh one hit wonder was Maureen Evans. Her first recordings were released by Embassy Records, the Woolworth's budget price label that, really, produced only quick cover versions, but it was in 1962 that she hit the big time with Like I Do. The song was based on a piece of classical music, Dance Of The Hours - just like Alan Sherman's comedy record Hello Muddah, Hello Fadduh.
Maureen's song climbed to number three in the charts and was a regular play on Radio Luxembourg, in the days before Radio 1 and 2. She was never able to repeat her chart success, even though she competed in the British heats for the 1963 Eurovision Song Contest. She finished third, with crooner Ronnie Carroll being given the chance to sing for the UK that year. He didn't win!
Born in Cardiff in 1940, Maureen Evans continued to sing professionally throughout the 60s and 70s. She still lives in the city and runs a dance and acting school.
Yet another Welsh one hit wonder was Tammy Jones from Bangor. Although she shot to fame after winning the Hughie Green talent show Thank Your Lucky Stars for six consecutive weeks, Tammy had already achieved considerable success in Wales, regularly appearing on TV and radio.
Tammy's song Let Me Try Again reached number five in the charts and she was the UK's best-selling female artist for 1975, based on international record sales. Yet, like Ricky Valance and Maureen Evans before her, she was never able to repeat her chart success. She later moved to New Zealand for several years but eventually decided to return to her native Wales.
Find out more about Tammy Jones on the BBC NW Wales site.

Ricky, Maureen and Tammy may not have been able to build on their initial success but their songs remain popular and certainly give people a feel of the 1960s and 1970s. They all qualify for the term Welsh one hit wonders.
Feel free to comment! If you want to have your say, on this or any other BBC blog, you will need to sign in to your BBC iD account. If you don't have a BBC iD account, you can register here - it'll allow you to contribute to a range of BBC sites and services using a single login.
Need some assistance? Read about BBC iD, or get some help with registering.