The weather's been quiet and settled in our part of the world this week with a mixture of sunshine, cloud and very little rain.
You may catch a light shower today but the weekend looks promising as a ridge of high pressure will bring us plenty of dry weather and some sunshine.
It will however be turning cold at night and a widespread ground frost is expected on Saturday night.
Thanks to everyone for sending in photos for me to feature on my TV weather bulletins this week.
Here's a nice one of a flock of canada geese on their way up the River Neath by Mike Davies who spotted around 150 geese in total: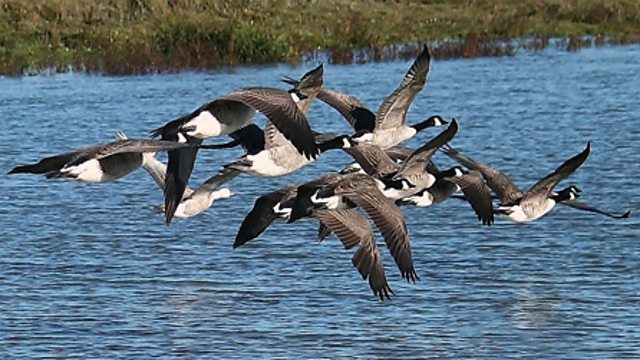 Gardeners - if you have any plants in the garden; it's advisable to cover them up or bring them indoors and if you're travelling on Sunday morning - watch out for a few mist and fog patches on the roads.

If you're taking part in the Cardiff half marathon on Sunday, the weather will be fine with a cold start.
Temperatures will start off around 3 Celsius with a risk of mist but it will brighten up during the day with sunshine lifting temperatures to around 13 Celsius with a light breeze.

Don't forget the BBC Wales Roadshow at the leisure centre in Merthyr Tydfil on Sunday. Lots of fun is forecast and it's all free! I will be there giving tips on presenting the weather so pop along and say hello.

Next week will bring a change as low pressure over Iceland move towards Scandinavia, pushing cold air in the Arctic southwards across Britain.
North to north-westerly winds will bring some showers and these will turn wintry on the mountains with the first snow of the season arriving in Snowdonia.
Derek