It's still feeling bitterly cold today with a north-easterly breeze and this could well be the coldest start to December we've had since 1981.
There's been more fresh snow fall in Wales but not as much as in England and Scotland where the snow has been very deep in places.
As you'll see below, we've had some amazing photos sent in recently! So keep them coming @ wales.nature@bbc.co.uk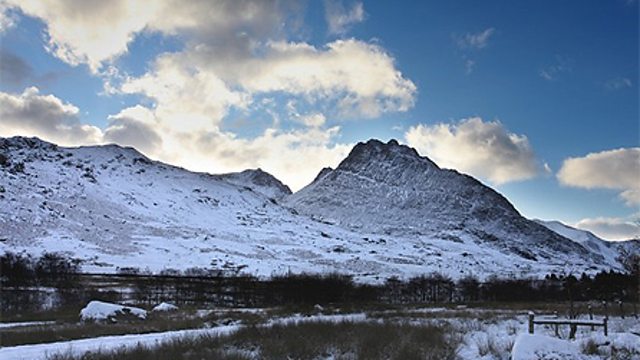 Tryfan Mountain in the Ogwen valley by Eric Scadding.
Tonight the biting wind will ease but with clearer skies, temperatures will drop like a stone. Typically -2 to -9 Celsius but in parts of central Wales and the north east - the thermometer could plunge as low as -15 Celsius.
The lowest temperature recorded for December in Wales was -22.7 °C at Corwen in Denbighshire on 13 December 1981.
Tomorrow will start off very cold and frosty with a risk of ice and a few freezing fog patches. During the afternoon, a band of rain and snow will gradually spread across the country.
Mt Snowdon by Mr Lyn Adams from Anglesey
This will fall mainly as rain and sleet on the coast but inland we could see more snow falling with 2-5cm of fresh snow possible, so expect more disruption and very icy roads making driving hazardous.
Over the weekend, winter will ease its grip slightly with warmer temperatures forecast - especially on the coast but it will stay cold inland.
Some rain, sleet and snow is likely on Saturday but the snow will mainly be on higher ground and in the north. There is also a high risk of ice, as rain falls onto frozen ground and roads.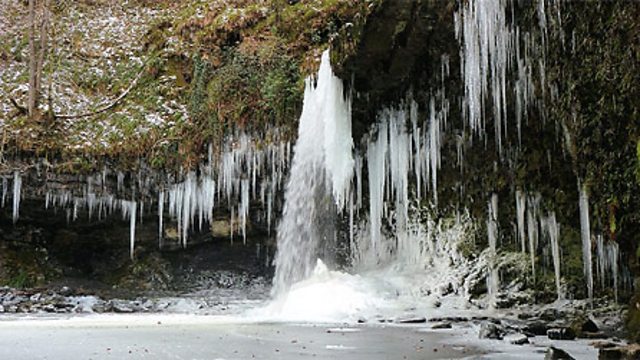 Sgwd Gwladus Falls by Mike Davies in Neath.
Sunday will be cold but it should be drier and brighter with some sunshine.
Next week will bring plenty of dry weather and sunshine but temperatures will remain below average.
Frost and freezing fog patches are expected by night, as well as a risk of ice on untreated roads and surfaces.