High pressure and sunny skies
High pressure is working its magic across Wales today. Ideal weather for a walk in the Brecon Beacons. Clear, blue skies and excellent visibility.
Mind you it was a cold start this morning with a frost on the ground. Temperatures at Tirabad in Powys fell close to freezing and then rose to a very pleasant 14 Celsius this afternoon.
More ground frost is expected tonight so if you're a gardener cover up any delicate plants.
Tomorrow will be fine and sunny again and the weekend is looking good too.
Lance Tucker from Little Mill took this stunning shot of Pentwyn Reservoir earlier today: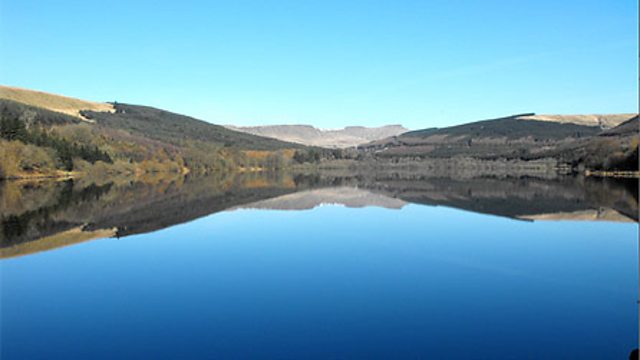 High pressure will be keeping things dry and settled with lots more sunshine. It will be pleasantly warm too, with mainly light winds but some coasts will be cooler with sea breezes developing.
It may only be April but the sun is as strong now as it is in August so it might be an idea to dig out the sun cream and wear a hat!
Enjoy
Derek