The ospreys are back in Wales! No...not the rugby team, the birds!
Hot off the press - Dana Thomas from RSPB has reported that the male and female were both spotted yesterday.
The male osprey was spotted in an adjacent field to the nest site eating a large fish, and the female osprey was spotted at this morning at 7am.
An osprey pic from 2009: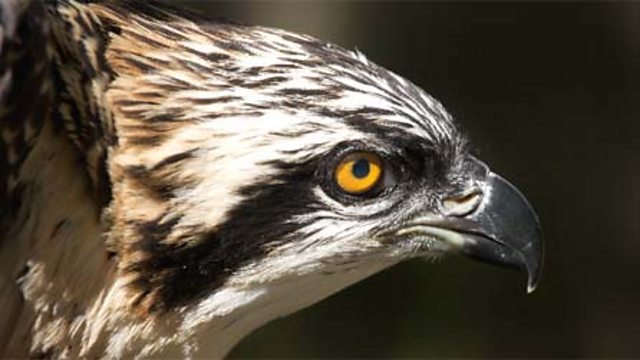 Osprey spend their winters in West Africa and travel thousands of miles to return to
Glaslyn
every year to breed and raise their chicks.
The chicks from 2009 - named Glaslyn, Glesni and Gwenlli by children from Rhosgadfan Primary School will stay in Africa for the next few years, perfecting their amazing fishing skills.
You can keep go and see them for yourselves every day from 10 am until 6 pm until the end of August and is free!
Check the RSPB website
for more details.There is also an
osprey project
at the Cors Dyfi site near Borth so I'm sure they are all excited about this recent sighting as well.
Fingers crossed that the birds decide to stick around and raise some young.
If you've spotted the osprey then
send in your pics to our Flickr group
.
Not sure what to look for?
Watch some osprey videos
.
See pics of the ospreys in 2008
.
Gull