It's difficult to believe that a whole year has passed and that the BBC Proms season is upon us once more. I'm very excited for this year's festival as we have four really fabulous programmes to perform. I have my favourite concert dresses in the dry cleaners getting nicely freshened up, and have been chipping away at learning our music.
This is without a doubt one of my favourite parts of the orchestral calendar. The Proms are a celebration, not just of British music making, but of global music.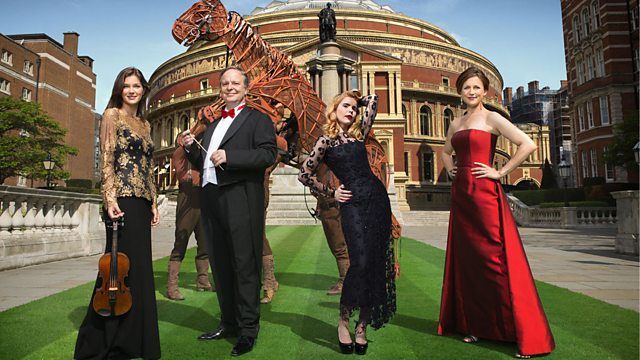 BBC Proms 2014
Over 311 individual artistes and ensembles will perform over the course of the two-and-a-half month long festival. It has developed over recent years to include projects for young composers and performers, a chamber music series, a more informal series of innovative late night proms, and family events such as the Proms Plus Family Orchestra and Chorus.
There are also pre-concert talks prior to almost every Prom that allow the audience to get up close and personal with the performers and composers, or to hear from experts in fields related to the themes being explored in that evening's concert.
It feels like this year's Proms offer a little mini-celebration of the BBC National Orchestra of Wales' recent past, as we will be led from the podium by our Principal Conductor, Thomas Søndergård, and also by two of his predecessors, Mark Wigglesworth and Thierry Fischer. Additionally, we will be joined by our own Chorus - celebrating their 30th anniversary - in our first Prom, for a performance of Duruflé's Requiem.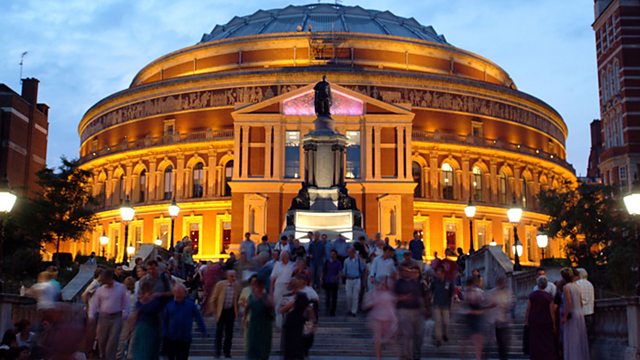 Royal Albert Hall
In many ways, playing a Prom is just like performing any other concert during the season. No matter the occasion, we always strive to give our best. You prepare your music in the same way, the Orchestra rehearses in the same way, and prior to the concert you warm up in the same way you do every time you go to play. However, without a doubt, there is that little extra flutter of butterflies in one's tummy, for it is, undeniably, a global stage.
When you first walk onto the Royal Albert Hall stage, the scale of the hall itself makes you feel very small, and when the audience is in, they seem to press in and down on you from all sides. However, once the music begins (especially if the concert is going well!) a lot of the nerves disappear.
Having rehearsed thoroughly, you have a faith and confidence in your colleagues that enables you to just enjoy performing, and there is a very tangible sensation of the audience engaging fully with the performance, making it very much a unique and shared experience.
The hall is vast, and yet you can find the greatest intimacy where the audience and performers as one body seem to hold their breaths, to press closer to listen in the most hushed of dynamics.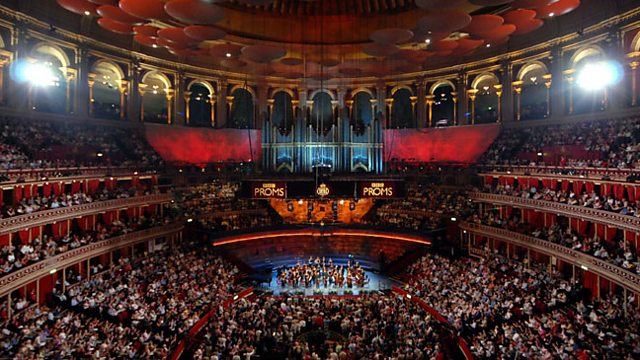 BBC Proms at the Royal Albert Hall
If you can't join us in person at the Royal Albert Hall, you can still enjoy every note of your national orchestra's performances at this year's Proms by listening in to BBC Radio 3, or on BBC iPlayer.
Additionally, our final Prom of the season will be televised on BBC Four (on 21 August), so you can tune in to see us all close up and, having experienced the hall's seemingly sub-tropical micro climate during cooler summers than this, probably rather sweaty!
To find out more information about the Orchestra and Chorus' Proms performances, visit the BBC NOW website.
You can hear them perform Duruflé's Requiem on Sunday 27 July from 7.30pm, live on BBC Radio 3.