Small birds suffered in Welsh winter weather
Species such as the
long-tailed tit
, the coal tit and the goldcrest were the worst affected, with average numbers of all three falling significantly since last year's survey.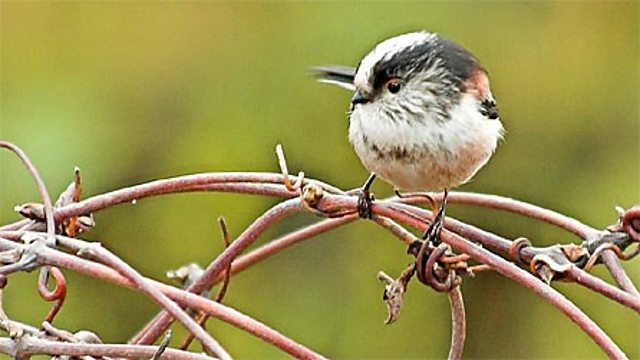 Long-tailed tit by Andrew Davies
The cold snap also meant that species that normally don't venture into urban areas were drawn into our gardens in search of food. Fieldfares, redwings, bullfinches and
yellowhammers
were among the species which "visit our gardens for food when they can't find enough in their usual haunts" according to RSPB Cymru's Dana Thomas.
"We were particularly concerned for small birds over the winter, asking people to make sure that they kept feeders topped up and supplied fresh water to help them." she says. "These results highlight the importance of feeding and gardening for wildlife, especially during prolonged cold periods."
Continuing their steady decline in numbers over the years were house sparrows and blue tits.
One species, however, bucked the trend.
Blackcaps
were up in numbers, perhaps illustrating a changing behaviour and willingness to visit garden feeders, according to Thomas.