Bullet For My Valentine claim trio of Best Band awards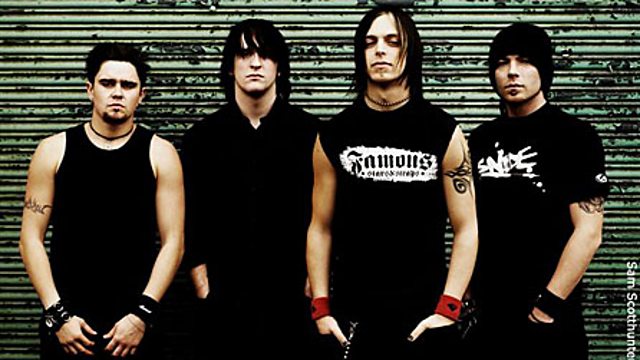 The band, who released their third album, Fever, earlier this year, also scooped the Best Live Band award. Lostprophets won the Classic Songwriter award.
The fact that BFMV have won the award three years running is a testament to a solid work ethic and an if-it-ain't-broke-don't-touch-it approach to songwriting. Of course they've subtly changed between albums but their core, pedal-to-the-metal, driving hard rock is what their fans like.
It must also be said that at the moment there is not a lot of competition at the top of British rock. Lostprophets are no longer the colossi they once were and then you're looking at other British award winners like Biffy Clyro. But Biffy, while big, are not big enough in the Kerrang! readership to mount a challenge to Bullet, and neither are the likes of You Me At Six.
It's a strange situation at the moment that while the rock scene in Britain is healthy (you only have to look at the success of festivals like Download, Reading and Leeds) there's no absolutely massive UK rock or metal band who would be recognisable to the average man on the street.
Of course it's great that for the last few years the bands battling for the likes of Kerrang! Best British Band have been million-selling Welshies, and there are some more bands coming through at the moment, but where is the next globe-straddling British hard rockin' juggernaut coming from?
Feel free to comment! If you want to have your say, on this or any other BBC blog, you will need to sign in to your BBC iD account. If you don't have a BBC iD account, you can register here - it'll allow you to contribute to a range of BBC sites and services using a single login.
Need some assistance? Read about BBC iD, or get some help with registering.