"Power and pleasure" of buildings to be celebrated in festival
This weekend the first-ever Wales Festival of Architecture gets under way in Aberystwyth.
Instigated by the Royal Society of Architects in Wales (RSAW) it features a raft of events aimed at sparking discussion about the practice.
The six week programme of events includes an architectural film series and an array of exhibitions as well as an evening of architecture and poetry with poet laureate Carol Ann Duffy and national poet of Wales Gillian Clarke on Thursday 18 April.
It has been put together by architects living and working in Ceredigion and Powys.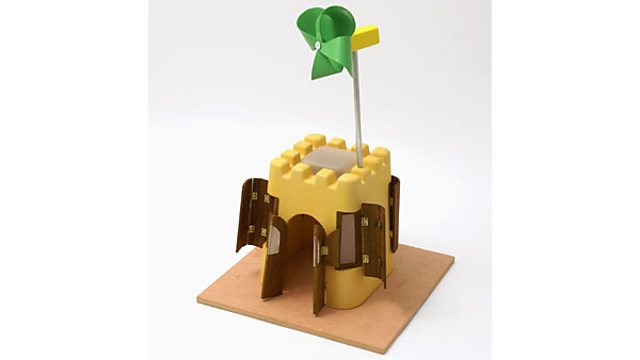 BH3 by Robin Jackson. Image courtesy of the artist
Festival spokeswoman Gaynor Jones told me: "It's not a closed shop just for architects.
"We hope it will widen the appeal of architecture, get people talking about it as much as the weather and inspire young people to consider it as a career."
The events all take place from tomorrow to 4 May at the Aberystwyth Arts Centre.
The festival will kick off with a free launch event in the centre's cinema tomorrow, which explores the theme of celebrating "the power and pleasures of well-designed buildings and places".
Lord Dafydd Elis-Thomas AM, who is an honorary member of the Royal Society of Architects in Wales in recognition of his role in the commissioning of the Senedd in Cardiff Bay, will officially open the main festival exhibition, Bathing Beauties, at 6pm.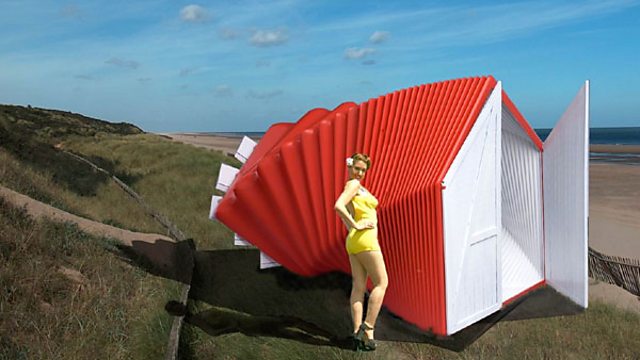 Wizard of Oz by L Dean and M Trainor. Image courtesy of the artists
The exhibition features more than 100 models of the traditional beach hut as it has been re-invented by artists and architects.
Lord Elis-Thomas will also host an "evening of ideas" with contributions from artist and curator Michael Trainor and architectural writer Owen Hatherley at the free launch event.
Chairman of the mid Wales branch of RSAW Doug Hughes said: "We've tried to include something for everyone in the first festival programme.
"There's an architectural film series and a range of exhibitions about everything from bathing huts to the corrugated iron buildings you see in the Ceredigion countryside as well as forums where people can join in the discussions."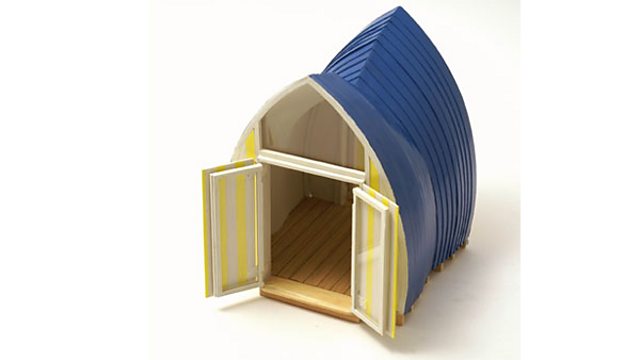 Becalmed by John Gilbert. Image courtesy of the artist
Films on show include Jacques Tati's satirical work Mon Oncle; a documentary about the American designers Charles and Ray Eames; a film charting 200 years of visionary architecture; and Lammas, a documentary about the UK's first planned eco-village in Pembrokeshire.
Workshops include photography sessions for children as well a two day brick carving workshop with the artist Gwen Heeney. The public are also invited to join members of Ceredigion County Council and RSAW for to pool ideas on a town development site.
The festival coincides with an open day the arts centre is holding as part of its 40th anniversary celebrations on Saturday 20 April, which will see an array of free family activities on an architectural theme.
For more information on the festival please contact Aberystwyth Arts Centre on 01970 623232, or visit their website aber.ac.uk/artscentre.