Girl Power, Shakespeare style
When Shakespeare's plays first hit the stage, all-male casts were the accepted norm. But now a production that swings the gender bias the other way is in the early days of creation.
The project has been dreamed up by theatre director Yvonne Murphy who runs the umbrella company for theatre and educational theatre work, Omidaze, based in Penarth.
She is keen to redress the balance and promote female actors within Wales and further afield.
She has spent the last few months working with an all-female ensemble and various practitioners from the Royal Shakespeare Company, Frantic Assembly and Volcano Theatre.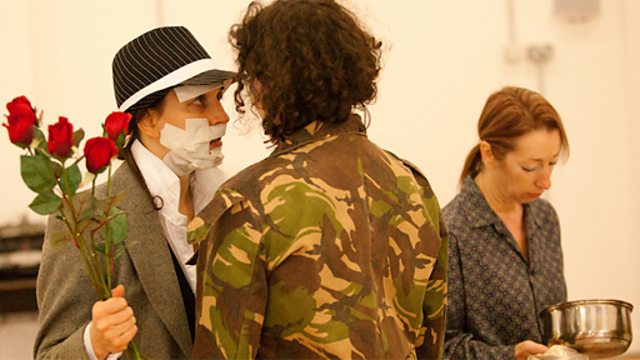 Yvonne Murphy runs the umbrella company for theatre and educational theatre work, Omidaze
The project has various aims, ranging from empowering women in performance and the production of theatre to engaging a non-traditional theatre-going audience in Shakespeare and the importance of the arts and culture generally.
She said: "We hope it will allow a large number of female actors to have access to increasing their confidence, skills and training in Shakespeare while bringing experts in the fields of Shakespeare and physical theatre into Wales.
"We want to raise the bar with professional work on Shakespeare in Wales and make a small step towards gender equality within the theatre industry and arts/cultural sector and society."
During this research process the team will work to develop a production of Shakespeare which challenges preconceived ideas around roles in his plays and about how and where Shakespeare should be staged and who it is for.
The final product will feature movement and non-traditional staging methods which would appeal to a family audience.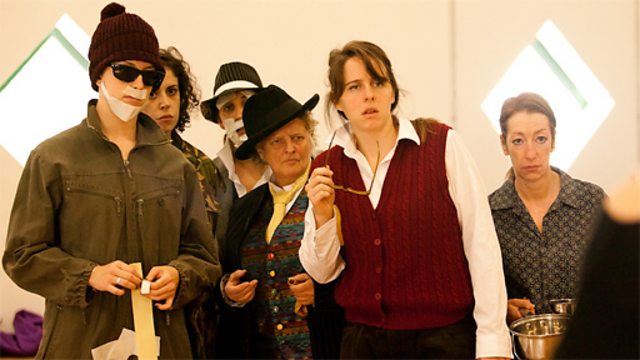 Omidaze Shakespeare
Yvonne felt inspired to embark on the project after her last show, Things Beginning with M, worked with an all-female company.
The show was an experimental piece of theatre which used real women's stories and testimonies.
She told me: "I believe we need to positively discriminate to readdress the balance so that women get an equal footing in the creative industries.
"I decided to combine that passion with my passion for Shakespeare and my strongly-held belief that it must be made accessible to all.
"Shakespeare's plays were written with a single gender cast in mind, so why not do it all-female?
"It is still acceptable to do all-male productions and children do blind cast productions all the time so why is having an all-female cast even an issue? I would like it to be the accepted norm."
The light bulb of an idea first flashed in Yvonne's head in November 2012 and became a formulated plan at the beginning of this year when she applied to Arts Council Wales for funding.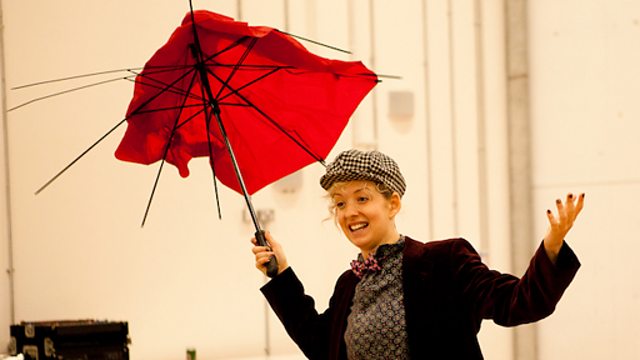 The challenge is how to engage a non-traditional theatre going audience
After successfully being awarded the cash, she began work and in early October Omidaze Productions held a week of free Shakespeare workshops for female actors at Chapter Arts Centre in Cardiff.
The ensemble company will be built from the people who took part in the workshops, although the cast is not limited to just Welsh actors.
They will be sharing their work-in-progress this Friday, 29 November at 12.30pm at Chapter to a test audience.
The final production is planned for autumn 2014/spring 2015 and will be Richard III.
Yvonne said so far the project had thrown up some surprising and somewhat disheartening facts:
"We've learned that even when you specifically ask people to recommend a woman for a job (voice coach, film maker, stage manager, actor whatever) they will automatically recommend two men first and that it is worryingly unconventional to produce an all-female Shakespeare production and appears to challenge, unsettle and provoke.
"However, it does appear to be a much welcomed project and has gathered huge support and interest. The women we are working with like being given the opportunity to work together, even if it is all too rare
"I've also found that there is much work to do in how we teach Shakespeare in schools, further education, universities and drama schools, and that young people have the most inspirational and raw responses to Shakespearean texts."
She admits the biggest challenge facing the project is how to engage a non-traditional theatre going audience, but she is determined to break the belief that it is an elitist art-form.
"I know how much it can empower and affect people and theatre is a live community event which brings people together and makes change happen.
Shakespeare wrote some of the most wonderful lines ever written in the English language and I want to share that because I believe it makes your life richer if you have access to it."
You can read more about the process to staging the production on Yvonne's blog.
From January Yvonne will be going on secondment as part of the Clore Leadership programme and will be covering the strategic leadership position on the What Next? Cultural Movement www.whatnextculture.co.uk