Visual treats and renowned artists at Mostyn
Mostyn is set to bring work by renowned artists Alex Katz and Anselm Kiefer to the Llandudno gallery over the next 18 months.
The works on display will be taken from Artists Rooms, a new collection of modern and contemporary art held by Tate and National Galleries of Scotland for the nation. These exhibitions will be the first presentations from Artist Rooms to be shown in north Wales.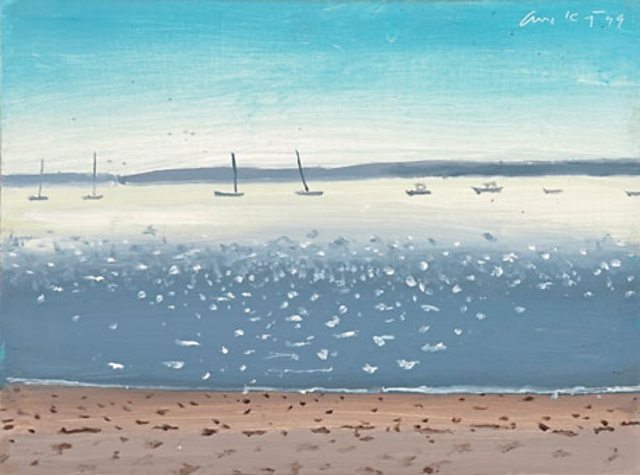 Penobscot © Alex Katz, DACS, London/VAGA, New York 2010.
ARTIST ROOMS, Tate and National Galleries of Scotland. Acquired jointly through the d'Offay Donation with assistance from the National Heritage Memorial Fund and the Art Fund, 2008
A selection of work by American artist Katz will be shown at Mostyn from 20 November until 12 March 2011, while November 2011 will see the gallery host an exhibition of significant works by German painter, sculptor and installation artist Kiefer.
However, there are a few visual treats currently exhibiting at Mostyn that really should prompt a visit if you haven't yet made it to the recently refurbished and extended gallery space.
Tim Davies has recently been announced as Wales' representative artist at the 54th Venice Biennale of Art from June to November 2011. His touring exhibition by the Glynn Vivian Art Gallery, Between A Rock And A Hard Place, is at Mostyn until 6 November 2010.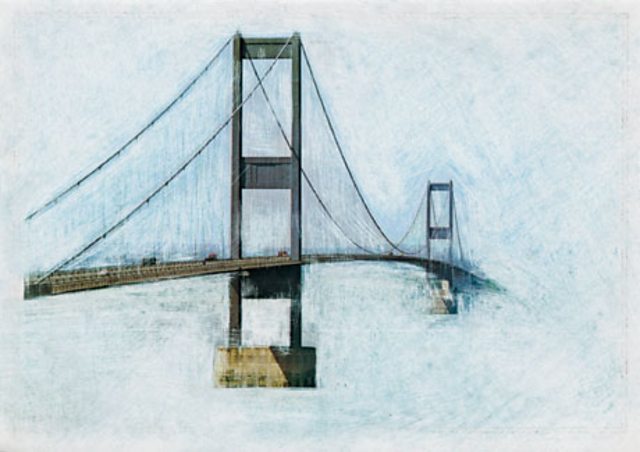 Bridges 2009, postcard by Tim Davies. Image courtesy the artist.
Between A Rock And A Hard Place includes a range of different media, such as photography and film installation, as well as a continuation of the artist's interest in postcards.
Meanwhile, Joanna Kirk painstakingly uses her fingers to blend colour and build layers in creating large-scale pastel paintings. The exhibition Miles To Go Before I Sleep shows work that she made between 2006 and 2010, and a number of the landscapes have been drawn from locations in north Wales including Nant-y-Coed, Llanberis and Llanfairfechan.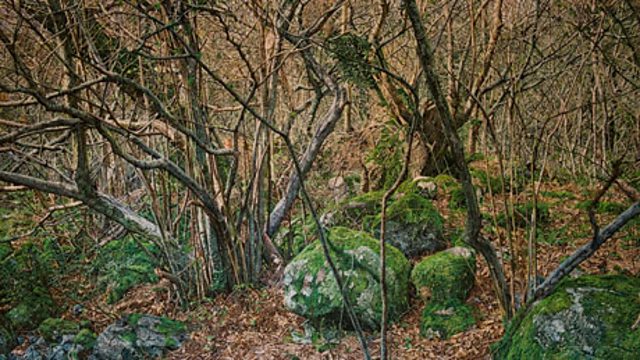 Image from Joanna Kirk's exhibition Miles To Go Before I Sleep - pastel on paper on board. Image courtesy the artist
Joanna Kirk will discuss her work at a special Artists Talking event at 2pm tomorrow, Saturday 16 October, at Mostyn - contact the gallery for more information.
Plus, tomorrow will be the last day to see the unique exhibition Junkyard Museum of Awkward Things, by the the self-styled artist Junkman From Afrika.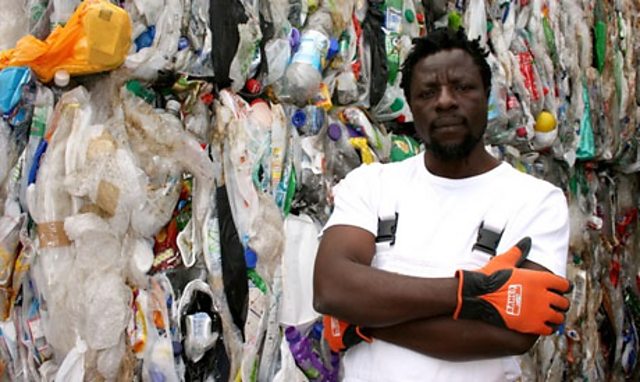 The Junkman From Afrika. Photo: Peter Telfer
The artist has spent three months in residence at Mostyn constructing the Junkyard Museum, and it is the first time it has been seen outside of Nigeria.
The exhibition has been constructed with discarded items and materials, which the Junkman has found locally, and it highlights the differing cultural attitudes towards consumption and the possession of objects.
Browse the Mostyn website for further information on what's on - and what's coming up - at the gallery.