I've spent a lot of time outdoors this week filming a new TV series of Weatherman Walking.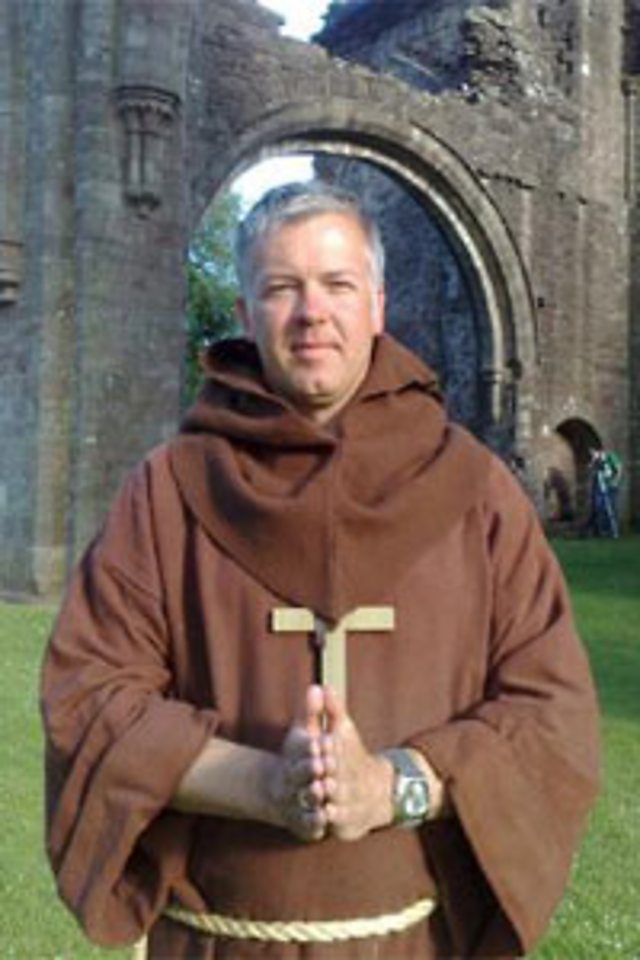 I've been to Aberdaron on the Lleyn Peninsula and Llanthony in Monmouthshire and that's where I've been for the last couple of days.
We started filming at Llanthony Priory where the producer made me dress up like a monk ;)
The priory was founded by a 12th century knight called William de Lacey and it's a great place to come if you're after a bit of peace and quiet.
The artist William Turner painted it a few times and we got a great view of the priory as we climbed up the hill. It's quite a steep hike but worth it because the views from Hatterall hill are wonderful.
On a clear day you can Pen y Fan, Sugarloaf Mountain and the Malvern Hills and Shropshire in England.
Llanthony Priory: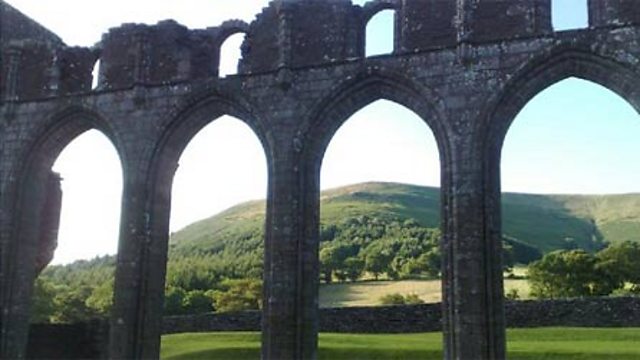 Unfortunately we didn't see much because by the time we got to the top the weather began to take a turn for the worse with showers merging into rain.
The visibility began to deteriorate too with patches of hill fog forming. Eventually we had to call it a day and abandon the filming and by the time we got back to Llanthony we looked like drowned rats.
At the end of the day, though, it's only rain and much better than being stuck in an office. Mind you, I was glad to get back to the car and change into some dry clothes.
Filming in the rain: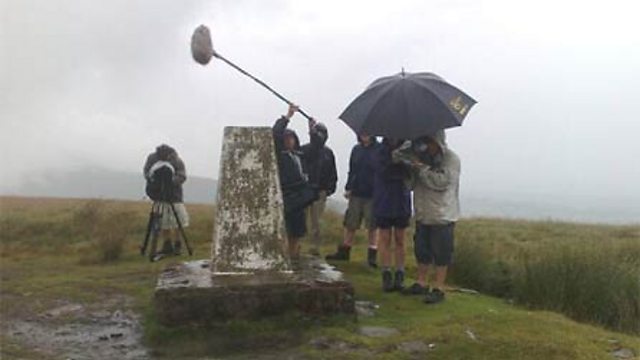 More rain is forecast today but there's only a bit more filming to do and Capel y Ffin and the church at Cwmyoy which has the wonkiest spire in Wales.
So the weather is more like autumn than summer at the moment with low pressure producing some heavy rain and gusty winds.
Over the weekend, the low will drift away into the North Sea so there will be an improvement in the weather in Wales with things turning drier and brighter but still with a few showers and not that warm for July.
Next week looks changeable so if you're heading to the Royal Welsh Show in Llanelwedd take a brolly and a pac-a-mac.
I will be there so if you see me come and say hello but don't give me too much stick about the weather!
Have a great weekend
Derek