Saturday at Sonar By Day
As a lovely change of pace and sound from Friday's mayhem, Saturday at the 2010 Sonar Festival starts with Jimi Tenor and Kabu Kabu, and their large African sound. It's lively, colourful, and sadly is played to a Sonar in the rain - which, by the way, is greeted by cheers from the crowd.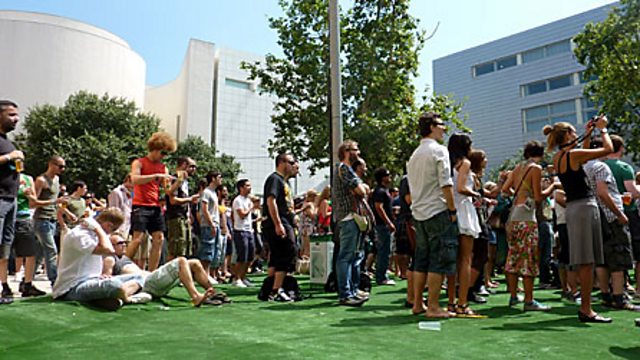 It's worth noting that just before they took to the stage, a Spanish DJ, David M, played some amazing skanking tracks too. Down to the basement hall for Post War Years next, a band who played my showcase at Swn Festival last year, and following hotly on the heels of bands like Foals with their clever intricate play and swirling sounds.
Highlight of the Day, was a total one off performance from The Slew, a rock project from turntabalist Kid Koala. Kid Koala, has an infectious sense of fun in his performances and it would be well worth having a little look at this footage from the festival. It was their only European date - crazy!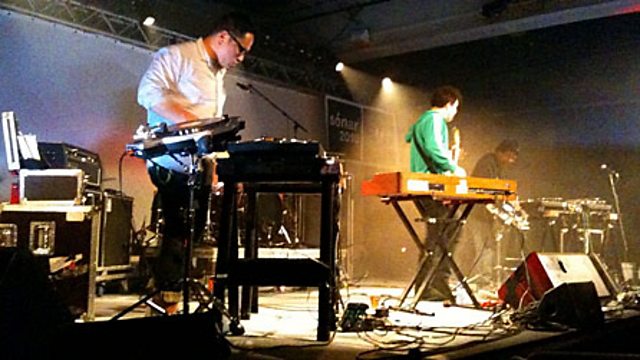 Saturday at Sonar By Night
So it's another mad dash to go from Day to Night, and we get there in time for an hour and half performance from the legends Roxy Music. I was about to give up, thinking they'd forgotten about their hits, when the strains of Virginia Plain echoed out, and heralded a run of hits at the end of the show. Bit too much sax generally though!
Next it was a relentless show from F Buttons, and a pure holiday cheese from Dizzee Rascal. Sadly I couldn't make it all the way to see the Chemical Brothers and their amazing new audio visual album concept which I've heard so much about - it was home time, and sleep time.
Sonar 2010, will be vintage, another amazing rave in the sun for another year.