Test your knowledge of all last year's highs and lows of the Welsh music events and releases. This is just for fun, and I'll announce the answers in a week from now on the Wales Music blog.
1. Can you name the band below?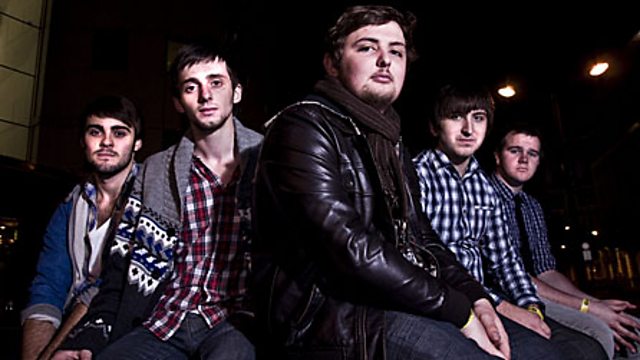 2. Which band released a cover of The The to herald a new bumper release?
3. Who won the inaugural Welsh Music Prize, a competition organised by Sŵn festival, in 2011?
Bonus point: Name any other two artists of the 12 nominated for the prize.
4. Name a Green Man Festival headliner this year.
5. Whose latest album, released in 2011, was entitled Welcome Home Armageddon?
6. I wrote on the Wales Music blog about one artist whose been recording in China recently, as part of a cultural exchange organised by the British Council and PRS. Can you name him?
7. Which 'one man band' has been on tour supporting Gary Numan?
8. Lostprophets played a few special gigs in the summer to celebrate 10 years since the release of which album?
9. Who released a long awaited début album called Accelerated Learning towards the end of the year?
10. Which band got to headline a new festival in their hometown, playing in the shadows of Cyfarthfa Castle, last September?
11. One Welsh artist made the Mercury Music prize list. Which genre of music did he play?
Bonus point: name him.
12. They released a début album called The Big Roar, and supported the Foo Fighters in American stadiums this year. Name the band.
Feel free to comment, but try to avoid giving away answers! If you want to have your say, on this or any other BBC blog, you will need to sign in to your BBC iD account. If you don't have a BBC iD account, you can register here - it'll allow you to contribute to a range of BBC sites and services using a single login.
Need some assistance? Read about BBC iD, or get some help with registering.