Video games guru to launch first Welsh PlayStation 3 game
Just a year after founding his own gaming company, tech whiz kid Dai Banner is preparing to launch the first-ever Welsh language game for PlayStation 3.
Master Reboot – or Enaid Coll in Welsh – is described as an 'Indie horror adventure' set in a virtual world where "death is no longer final".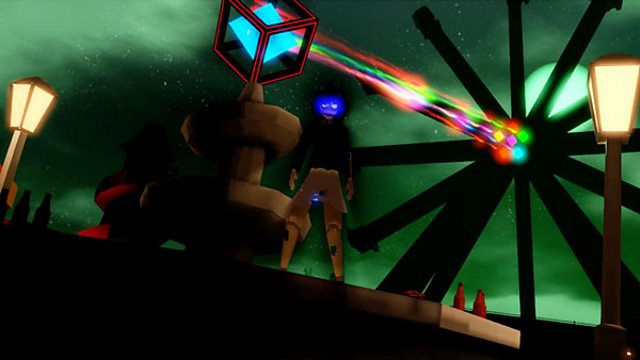 Still from Master Reboot. Image © Wales Interactive
In a bid for immortality, players must upload their favourite memories to a server called The Soul Cloud while piecing together a puzzle set across 34 environments.
The game will be sold internationally and has already received rave reviews from aficionados online - not bad for a company that didn't exist 13 months ago.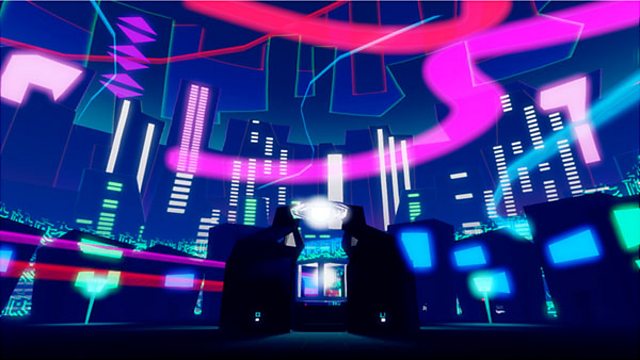 Still from Master Reboot. Image © Wales Interactive
Dai, from Treorchy, has been working in video games for 20 years, having helped design numerous classic games during his time working for gaming giants including Eidos.
But it was always his dream to run his own venture and he and a colleague, Richard Pring, founded Wales Interactive last year.
It has quickly gone from strength to strength, now employing 18 workers, many of whom are recent graduates, at its base at the Pencoed Technology Park near Bridgend and even scooping the first-ever Bafta Cymru award for a games developer and publisher for its mobile app Go Candy back in June.
Wales Interactive is now an official developer for PlayStation, PC, Mac, iOS and Android games and recently became a developer for Nintendo.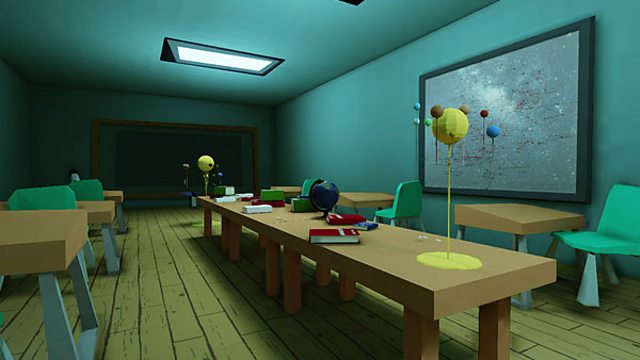 Still from Master Reboot. Image © Wales Interactive
Dai told me that there are many other games in the pipeline and he is delighted about the company's successes so far.
"We're hoping for a Halloween launch for Master Reboot and are really pleased with the reception it's got.
"The visual style of the game is really unique and it has had fantastic previews on some of the big sites and in the mags.
"The design has been overseen by Sarah Crossman and has a really retro, creepy feel - it can't really be compared to anything else out there.
"We've received funding from S4C to help create the content for Welsh language speakers and it is great to be the first people able to provide that for PlayStation 3.
"It's also been a real pleasure to create jobs for talented people who might otherwise have been unemployed. The Welsh Government is making a big push for digital skills but I feel we are already doing our bit to give these talented people opportunities."
Here's a teaser trailer for Master Reboot. Warning: contains the undead.
Dai is thrilled that stills from Wales Interactive's games have been included in a mural on display at Cardiff Airport.
"We are really hoping to bring more investment into Wales. We really want to sustain this business and make sure our products are known around the world," he added.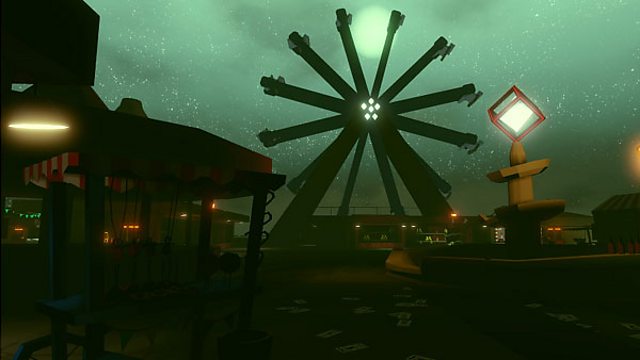 Still from Master Reboot. Image © Wales Interactive
Wales Interactive is also preparing for the launch of a lighter, family friendly game called Gravity Badgers next month, which has a soundtrack recorded by Swansea band City Circus.
For more information about the game visit walesinteractive.com.