As you may know, I've been out and about recently filming for a new series of Weatherman Walking.
Last week I was in the wild west, travelling through bandit country in Ceredigion.
I was following in the footsteps of the Welsh Robin Hood,
Twm Sion Cati
who was born in 1609 and it's his 400th anniversary this year.
The walk is 22 miles long and has been designed by Dafydd Morgan, a former teacher who actively promotes walking in the area and sometimes dresses up as the infamous masked highwayman!
Bandit country: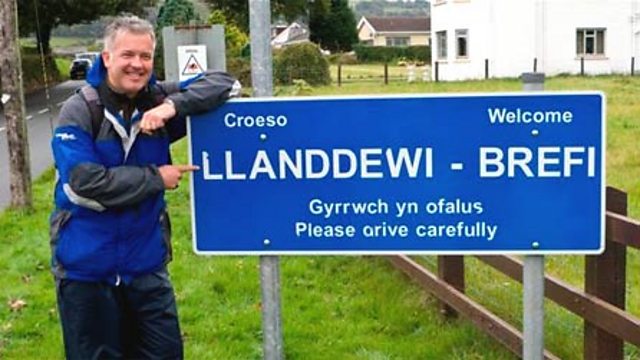 We did part of the walk and started at Soar y Mynydd Chapel, Wales' remotest chapel.

From there we hiked about 8 miles, passing through the beautiful Doethie Valley.

The walk then joins an old drovers road passing Ty'n Cornel Youth Hostel, through wild forests and up to to Garn Fawr which was shrouded in fog.

Finally we ended up in Tregaron and finished the walk at Capel Bwlchgwynt.

This part of Wales doesn't get the walking attention it deserves but this walk is a hidden gem which is definitely worth checking out.

You'll be able to watch it on TV sometime next year, hopefully in February or March 2010.

Derek

Weatherman Walking 2009 on Radio Wales

Weatherman Walking 2008 on BBC Wales