This week's weather set to take a turn for the worse
The weather was a bit mixed over the bank holiday weekend with the south and east enjoying the best of the sunshine. Since then, of course, the weather has turned cooler and more unsettled, but at least the gardens and allotments have had a watering.
A strong jet stream over the Atlantic will lie across southern Britain tomorrow, with fronts bringing outbreaks of rain. Some heavy rain is likely; typically 5 to 10mm with more on higher ground in the south and west.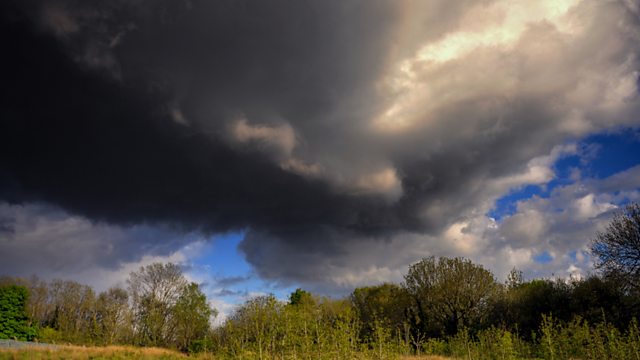 Storm clouds. Photo: Gale Jolly
Friday will be a blustery day, with a trough bringing heavy showers in the morning with a risk of hail and thunder and gusty winds. This will clear, followed by sunny spells, drier weather and a few scattered showers in the afternoon.
On Saturday the weather looks set to take a turn for the worse with an area of low pressure tracking across Ireland. This will bring a spell of unpleasant weather for the time of year, with heavy rain then showers. Also, strong winds will make it feel cool for May with top temperatures only 12 to 14°C.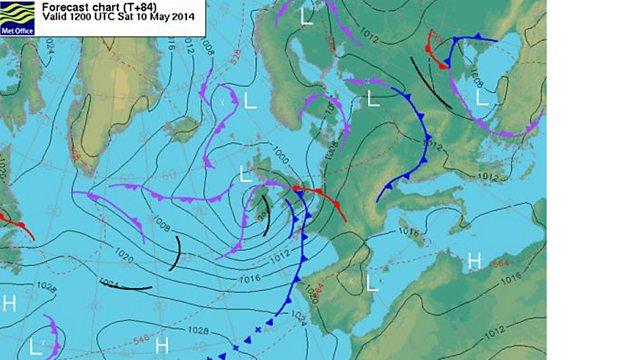 Forecast chart Saturday 10 May 2014
A few people on Twitter via @derektheweather have messaged me saying that they've read that there's a heat-wave on the way.
There is a possibility that it may become warmer and drier later this month, but this is not definite yet. At the moment, confidence in the forecast and developments beyond the next five to 10 days is low.