Shortlists unveiled for Wales Book of the Year 2011
Yesterday evening I had the pleasure of attending the shortlist announcement for the 2011 Wales Book of the Year Award.
I went along to the announcement organised by Literature Wales at the Espresso Bar in John Lewis in Cardiff - who are one of the sponsors of this year's prize - while there was a simultaneous event being staged at Galeri in Caernarfon.
Presenter Heledd Cynwal got the proceedings underway, and was joined on stage by Literature Wales' Grahame Davies and the chief executive of the Arts Council of Wales, Nick Capaldi, before the shortlisted authors were announced.
First up, Jon Gower announced the three English language authors, who were chosen by him and his two fellow English language judges, Francesca Rhydderch (Chair) and Deborah Kay Davies.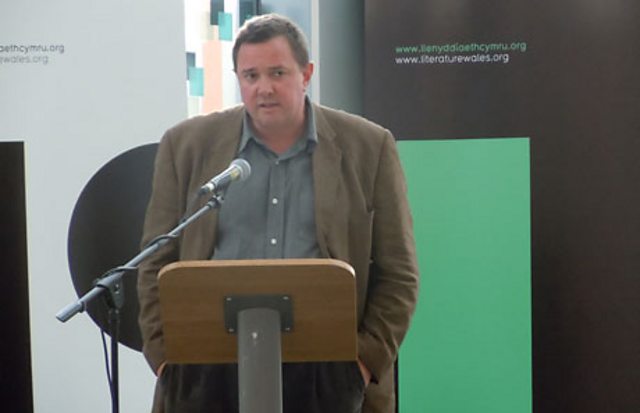 Jon Gower announced the English language shortlisted authors
The authors shortlisted for this year's £10,000 prize are John Harrison, for his travel book Cloud Road: A Journey Through the Inca Heartland, Pascale Petit for her poetry collection What the Water Gave Me: Poems After Frida Kahlo, and sci-fi novelist Alastair Reynolds with Terminal World.
Welsh language judge Kate Crockett then took to the stage and unveiled the three Welsh language authors and titles: Angharad Price with Caersaint, Dewi Prysor's Lladd Duw and Ned Thomas' Bydoedd: Cofiant Cyfnod.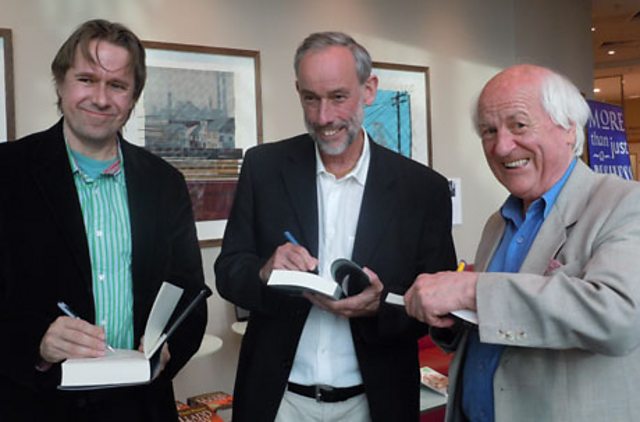 Shortlisted authors Alastair Reynolds, John Harrison and Ned Thomas signing their books at the announcement in Cardiff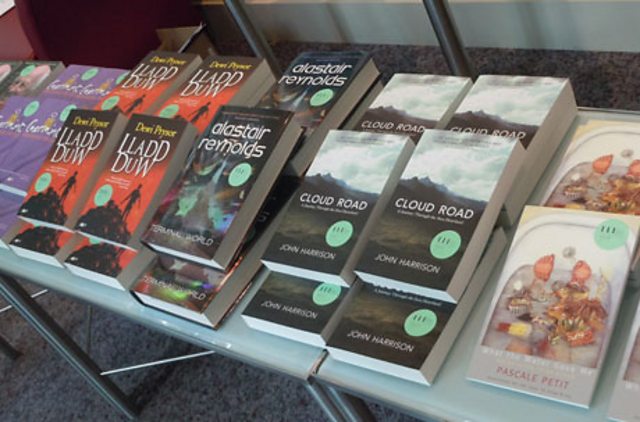 The shortlisted books at the announcement
Last year the English language prize was collected by Philip Gross for his poetry collection I Spy Pinhole Eye, while John Davies won the Welsh language prize for Cymru: Y 100 Lle i'w Gweld Cyn Marw. (You can take a look at some photo galleries from previous years' awards on the BBC Wales Arts website.)
This year's winners will be announced at a revamped, Oscar-style ceremony in Cardiff on Thursday 7 July.
For more information on the prize visit the Literature Wales website, plus browse the news story on the BBC Wales News website.