Literary twist to the 2010 Dylan Thomas Festival
This year's Dylan Thomas Festival takes on a twist as it aims to celebrate not just one Welsh writer with the surname Thomas but a whole host of worthy literary and broadcasting greats who share the name.
The annual festival runs from 27 October, the date of the poet's birth, until the date marking Dylan Thomas' death - 9 November.
Now in its 13th year, this time the festival will also celebrate the life and works of fellow poet and contemporary R.S. Thomas, Edward Thomas, Gwyn Thomas, Wynford Vaughan Thomas and John Ormond Thomas together with the contribution made by the wives of Dylan and R.S., Caitlin and Elsi respectively.
The festival opens on Wednesday with a discussion by Peter Hain on his new book about his personal friend Nelson Mandela, Mandela: The Story of a Universal Hero, while The Jen Wilson Ensemble will perform tracks from their new CD of Dylan Thomas-inspired compositions, Twelve Poems: The Dylan Thomas Jazz Suite.
R.S. Thomas, who died a decade ago, will be celebrated in a number of events at the festival - the first of which comes on Saturday 30 October with a showing of the film, The Man Who Went Into The West.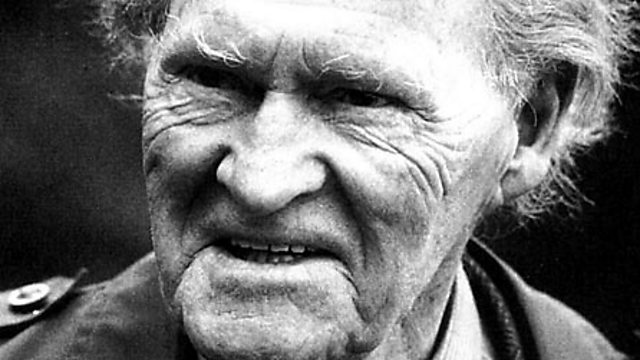 RS Thomas
Other events to mark the poet's life and work include a reading of some of his finest poetry, selected by author Othniel Smith and read by actor, writer and director Michael Kelligan.
On Saturday 6 November there is a one day R.S. Thomas 10th Anniversary Conference that will include talks, John Ormond's film on the Welsh poet, plus the poet's son Gwydion in conversation with Tony Brown of Bangor University's R.S. Thomas Archive and Study Centre.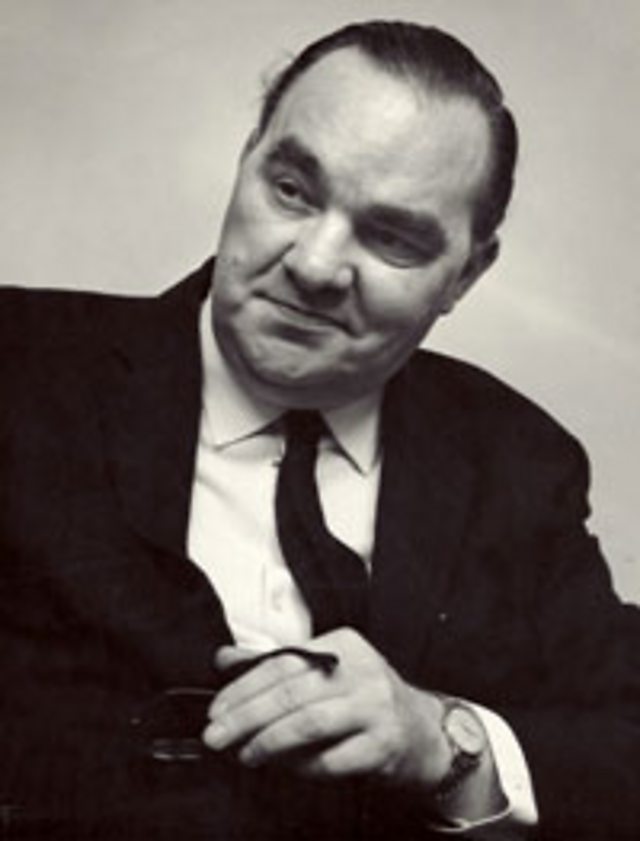 Gwyn Thomas. Photo: Gwyn Thomas estate
Gwyn Thomas, the great Welsh storyteller and chronicler of the valleys, is another influential writer that will be celebrated at this year's festival.
The Fluellen Theatre Company will present a script-in-hand production of Thomas' 1962 play The Keep, which premiered to great acclaim at the Royal Court Theatre.
(The next production by National Theatre Wales is inspired by his collection of novellas The Dark Philosophers - read more about it in a previous blog post.)
Other festival highlights will include former Poet Laureate Sir Andrew Motion talking about his love of the work by Edward Thomas, who died at the end of World War One, plus a session involving the former National Poet of Wales Gwyneth Lewis with rising literary star Damian Furniss.
Meanwhile, Jon Tregenna has gathered a cast to perform a rehearsed reading of his play Buggerall, inspired of course by Thomas' Under Milk Wood; Peter Read presents his new play Time Passes - in which he plays Dylan's ghost, who looks back on a tragic yet comic life - and the Swansea Little Theatre Group present a production of Under Milk Wood.
This year's festival also includes a world first as a series of sketches drawn by artist Dodie Masterman and Dylan Thomas himself, during his famous North American lecture tour of 1950, will go on show.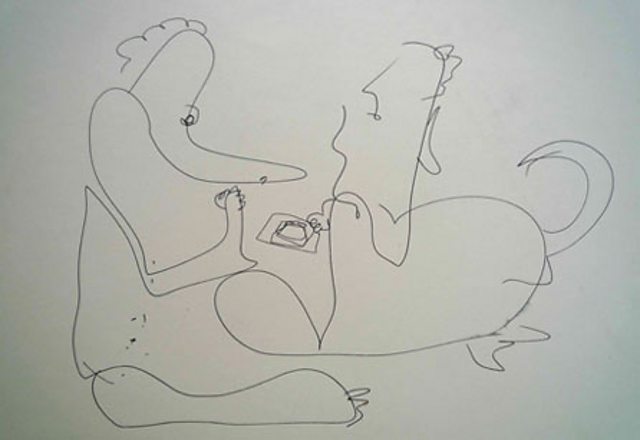 A sketch by Dylan Thomas
The sketchbook features more than 30 sketches by Thomas and Masterman as well as sketches the two worked on together. Some of Masterman's sketches show Thomas reading a book and others include his doodles by the side of her drawings.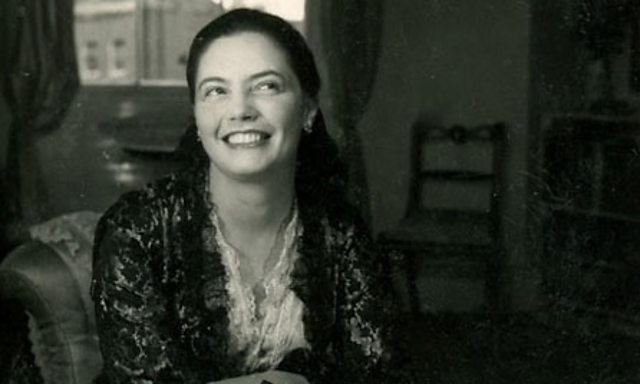 Dodie Masterman
Masterman's sketchbook lay undiscovered for more than half a century but was found by her son after she passed away last December, aged 91. Swansea's Dylan Thomas Centre has now been given permission to put the sketchbook on display during this year's festival and beyond.
For more information about what's on at the 2010 Dylan Thomas Festival visit www.dylanthomas.com, and browse the BBC Wales Arts site for a wealth of information on Dylan Thomas.