We're not conquering though, the Romans have already done that. Instead, we come in peace, with a mission to find and record marine species and beam them straight to your living room!
The scenery on the way up through mid wales to the Menai Straits is indescribable.
My words simply won't do it justice, so hop in your car and make the trip sometime: mountains shrouded in mist, lush green valleys, lakes and rivers...
You get the picture; I certainly did as I had to keep pulling over to whip out my camera!
Rather embarrassingy, this is my first ever visit to this beautiful island but so far, it hasn't disappointed.
Spot the two guillemots under the water here: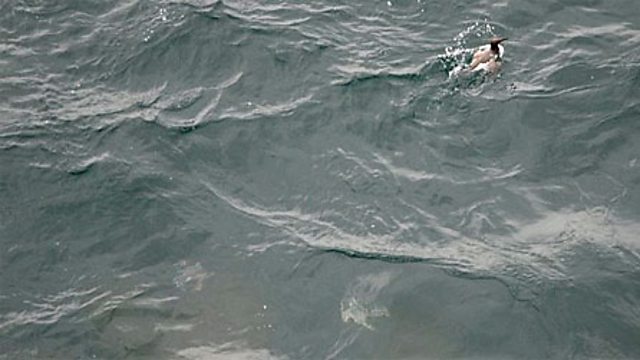 Next week on Simon King's misson, we'll be focusing on marine life, both above and below the water, so it should be an exciting show!
We're now based at Treaddur Bay on the north west coast, a secluded little bay with a lovely sandy beach and rocky coves filled with crystal clear waters. You don't need to go abroad when the sun is shining on the west coast of Wales.
I went for a dip this morning at 6am and paddled out across the bay. The sea was absolutely pristine with fish beneath me and herons, arctic terns, oyster catchers and gulls occasionally buzzing me, before returning to their nests on the rocky outcrops.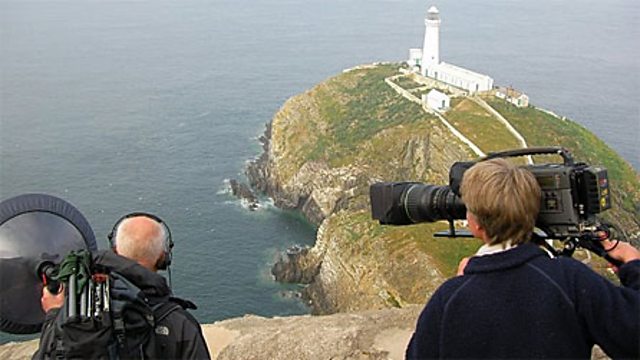 The whole coastline here is awash with migratory birds, from manx shearwaters and gannets to the the slightly more unusal such as the arctic and sandwich terns, grebes and grasshopper warblers which we heard last night in the fields behind our hotel and like so many cleverly-named bird species - they do actually sound like the grasshoppers!
Gull

Links