Manic Street Preachers' Generation Terrorists: reviews
As we celebrate the 20th anniversary of the release of Manic Street Preachers' Generation Terrorists, we take a look back at what the papers said, some contemporaneous and others written with the benefit of hindsight.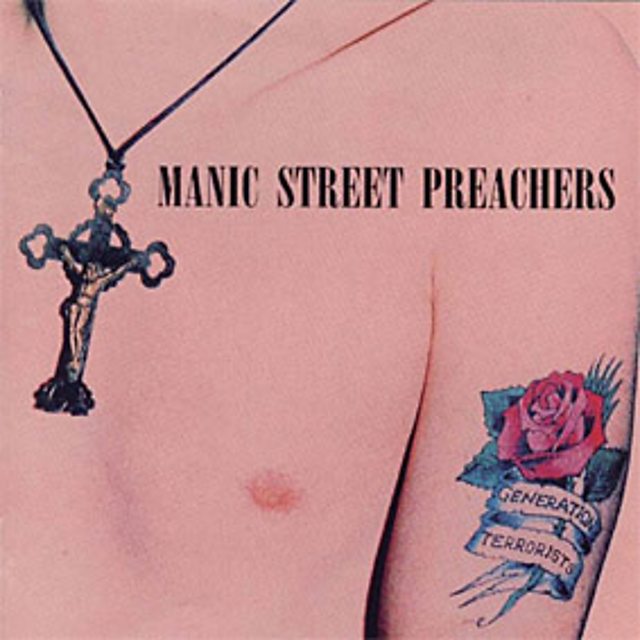 Manic Street Preachers - Generation Terrorists
New Musical Express
"What's more important is that the Manic Street Preachers have transcended their sleepy provincial roots and produced something for the Global Everybody. Their enemies expected London Calling:The Remix and they've come up with the Use Your Illusions I and II the Gunners only ever had illusions about."
The Guardian
"Generation Terrorists is stuffed with speedy guitar riffs, spring-loaded hooks, and - in Motorcycle Emptiness and Little Baby Nothing - two potential US hit singles. These boys have a plan. It might work."
The Independent
"Rock'n'roll is our epiphany/Culture, alienation, boredom and despair,'' sing the Manic Street Preachers on their début album, a protracted bout of sullen huffing and puffing desperately trying to fan the flames of a punk revival. Except... there's no punk revival happening, as far as I can tell, and I suspect it will take rather more than this tired collection of glam-punk tat and hand- me-down hard rock stylings to create one."
The Daily Telegraph
"Some of the lyrics are clumsy and banal, and many of their targets are predictable: the monarchy, financial institutions, the male psyche (on the LP's finest tune, Little Baby Nothing, featuring porn star Traci Lords on little-girl-victim vocals) and religion. It's their less frantic sentiments that strike the most persuasive tone. 'It's not that I can't find worth in anything,' they sing at one point, 'It's just that I can't find worth in enough' - and suddenly their despair seems rather reasonable."
The Washington Post
"Caught between their 'new Clash' beginnings and an unexpectedly American hard-rock sound, these Welsh neopunks are exceptionally stirring when they're not being too silly or too metal."
Billboard
"English [sic] quartet stakes out territory as the new Clash with a sometimes caustic brand of guitar-driven rock and politically conscious lyrics. Material here isn't as harshly punk-oriented as early punk material, though, with both producer Brown's commercially oriented work and the slick vocals of James Dean Bradfield lending the music a radio-aware sheen. Numbers like Slash N' Burn may heat some modern rock channels."
Allmusic
"While the album is loaded with a little bit too much unrealized material in retrospect, its best moments - the fiery Slash N' Burn, Little Baby Nothing, the incendiary Stay Beautiful, the sardonic You Love Us, and the haunting Motorcycle Emptiness - capture the Manics in all their raging glory."
And here's a selection of reviews of the album's singles from the NME, which more often than not gave coveted 'single of the week' status to the band:
You Love Us
"The masterstroke that becomes the title is enough on its own to endear it to anyone with their wits about them. Imagine the worst possible reaction an audience could give the Manics... Then chuckle when you realise they've got this song to shove LOUD right in the opposition's faces."
Motorcycle Emptiness
"At last. At long long last! Columbia/The Manics/whoever have finally got round to releasing the one indisputably great moment this band have so far forged. Suddenly, glaringly, all our championing of them, and our indulgence of their... excesses, is explained and repaid. In triplicate. In solid gold."
What do you think of Generation Terrorists? Feel free to comment! If you want to have your say, on this or any other BBC blog, you will need to sign in to your BBC iD account. If you don't have a BBC iD account, you can register here - it'll allow you to contribute to a range of BBC sites and services using a single login.
Need some assistance? Read about BBC iD, or get some help with registering.