Fine weather and sunshine on Saturday
Last night was unusually chilly for August, especially inland. In Bala, Gwynedd the temperature dropped below 3°C.
Ten degrees celsius would be a more typical overnight low at this time of year.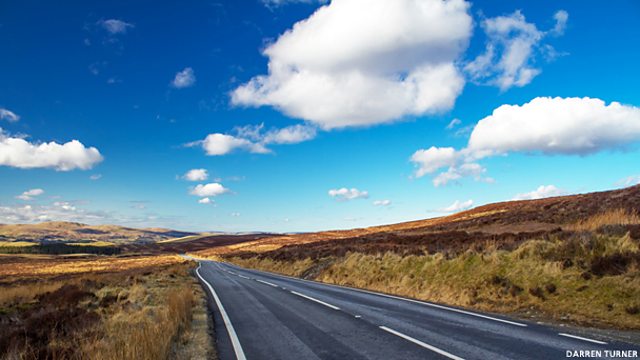 High on the moors just outside Bala. Photo: Darren Turner
The air over us has come from the Arctic but out of the wind and in the sunshine it feels pleasant; Mumbles in Swansea was the warmest place in Wales yesterday with a high of 17.7°C.
Over the next few days it's going to stay on the cool side with daytime maximum temperatures in the range 14 to 17°C.
Saturday night into Sunday will turn very chilly with light winds and a clear sky; in the countryside and rural areas it may be cold enough for a ground frost!
The annual Denbigh and Flint Show is taking place tomorrow and most of the day should stay dry.
The breeze will be picking-up with a high of 14 or 15°C. Over the bank holiday weekend there will be some fine weather and sunshine on Saturday and just a few showers here and there.
Most of Sunday should be dry and bright thanks to a ridge of high pressure but this will move away with thickening cloud and rain expected during the evening.
At the moment, Monday looks very unsettled with low pressure over the Atlantic moving towards the UK bringing rain and fresh to strong winds.