A mixed bag for the bank holiday weekend
This spring is on track to be the coldest since 1979. And it certainly felt chilly yesterday with Arctic winds bringing a drop in temperature and showers as well.
On Wednesday, Cardiff was the warmest place in Wales with 17.6° Celsius but yesterday the highest temperature was nearer 12° Celsius.
There's a little more unseasonal weather to come, as the Met Office has issued a yellow wind warning. Strong to gale force winds with gusts 45 to 55 mph could cause a few problems if you're travelling today.
Today will be a blustery day with a mixture of dry weather and scattered showers. However, it should become brighter later in the afternoon.
The best of the sunshine will be on the west coast and in Pembrokeshire. Temperatures will be higher than yesterday but still below average, 10-14° Celsius, with a fresh to strong north to north-easterly wind.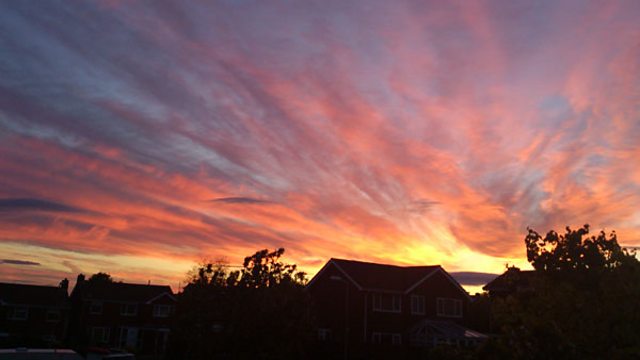 Brackla sunset. Photo: Matthew John Davies
Tonight the whole country will become dry with the wind falling light. Gardeners should be prepared for ground frost in the countryside with temperatures falling close to freezing in rural spots by the end of the night.
Saturday will be a much better day, dry and sunnier and feeling warmer too with light winds and highs of around 13-16° Celsius.
Conditions should be ideal for the Llandudno Air Show with good visibility.
Sunday will bring more dry weather. Some cloud but still some sunshine and with light winds it will feel quite pleasant.
So if all goes to plan, we can look forward to some nice weather over the weekend but make the most of it, rain is expected on bank holiday Monday!
Derek