The Pooh Sticks return to London
Next month sees the long-awaited live return to London of one the UK indie scene's best-kept secrets. Eighteen years after they last played in the capital, The Pooh Sticks will play the Bush Hall on the opening night of London Popfest 2011.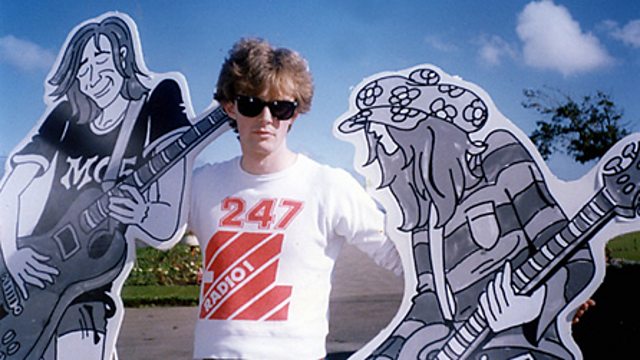 Hue Pooh
Singer Hue Pooh told us: "Thinking about it now, London was always important to us as a live band as we were never a prolific touring outfit. We preferred to record and release material be it in Wales or Holland.
"Consequently we played more shows in London than any other city. We only ever played one official headline show in Wales and never played a public gig in our hometown of Swansea. Not only will this be our first London gig in 18 years but also our first club show in 18 years and our first club show with Amelia Fletcher since New York in '92. In March we are off to Berlin for our first ever concert in mainland Europe. I hope Norris McWhirter can keep up with us."
The Pooh Sticks were one of the leading of the C86 and 'tweecore' scenes in the late '80s and early '90s. Their three albums, On Tape, The Great White Wonder and Million Seller, made them highly influential in the international indie music scene.
Feel free to comment! If you want to have your say, on this or any other BBC blog, you will need to sign in to your BBC iD account. If you don't have a BBC iD account, you can register here - it'll allow you to contribute to a range of BBC sites and services using a single login.
Need some assistance? Read about BBC iD, or get some help with registering.