Ioan Gruffudd stars in The Kid
Ioan Gruffudd returns to the silver screen this week as he stars in new film The Kid, an adaptation of the harrowing novel by Kevin Lewis.
Actor and director Nick Moran, of Lock, Stock And Two Smoking Barrels fame, follows his directorial début Telstar with this powerful story of a young boy who rose from an abusive childhood to become a best-selling author.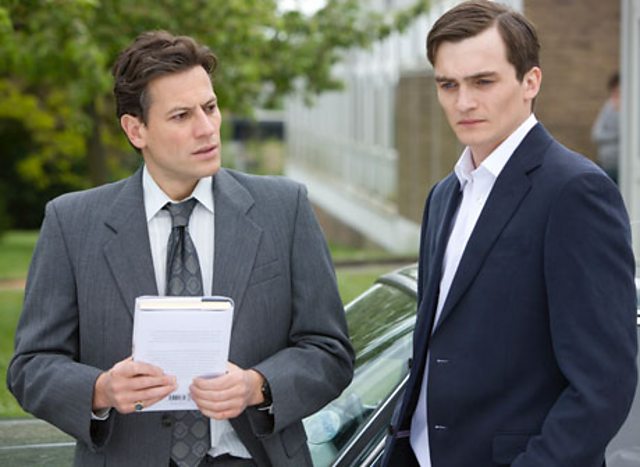 Ioan Gruffudd and Rupert Friend in The Kid. Courtesy Revolver Entertainment
Born in 1970, Kevin Lewis grew up on a south London council estate. He was severely beaten and starved by his parents, particularly by his mother Gloria, was overlooked by the social services and bullied at school. He was put into care but despite his best efforts, his life spiralled out of control.
At 17 he became involved in the criminal underworld, including the bare-knuckled fighting scene, where he was known as The Kid. In spite of the violence he suffered at the hands of his parents and in the face of endless rejection, Lewis succeeded in making a better life for himself. He is now a best-selling author, of The Kid and The Kid Moves On, and crime novels Kaitlyn, Frankie and Fallen Angel.
Gruffudd stars as Colin Smith in the film, an observant teacher who notices the signs of Kevin's abuse. Gruffudd used his father as a role model in preparing for the part, as he was the headteacher at the south Wales comprehensive school that the actor attended.
Gruffudd said: "I absolutely loved, respected and admired my father. He was a totally committed teacher, and it was never a problem having him as head, in fact it was good to know he was there.
"From the moment I got the script for The Kid I found all I could think of when I read about Colin Smith was my father. He really was a Colin Smith type character. And I kind of channelled his image."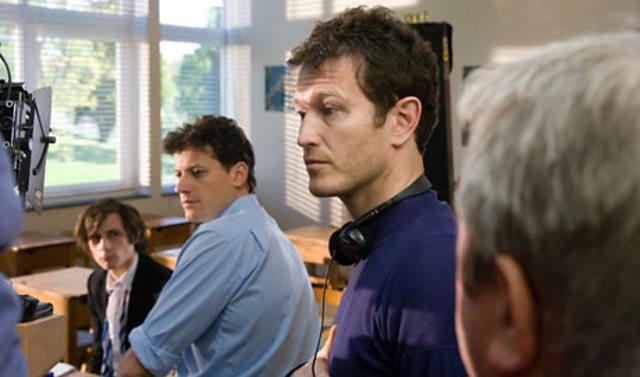 Augustus Prew and Ioan Gruffudd with The Kid director Nick Moran. Photo courtesy Revolver Entertainment
The Welsh actor was also keen to work with director Moran: "I had seen the play of Telstar and been blown away by it, I just thought it was something so eccentric and different. And when I read the script for The Kid I knew I really wanted to be part of Nick's new project. This was a story that needed to be told."
Browse a photo gallery of photos from the film on the BBC Wales Arts website.
Rupert Friend stars as Kevin Lewis, with Augustus Prew and William Finn Miller playing the parts of teen and young Kevin respectively. Natascha McElhone plays the part of Kevin's mother Gloria, Con O'Neill is Dennis his father and other stars in the impressive cast list include James Fox, Bernard Hill, Jodie Whittaker and Shirley Anne Field.
The National Society for the Prevention of Cruelty to Children (NSPCC) is lending its support to the release of the film, with a campaign to raise awareness of its helpline for adults who are worried about a child.
The Kid is released in UK cinemas this Friday 17 September, following the première at the Odeon West End in Leicester Square on Wednesday.
Additional information