Exhibition reveals Wales' historic castles in all their glory
Picturing Castles, a new exhibition at Oriel y Parc in the Pembrokeshire Coast National Park, aims to celebrate Wales' status as the 'land of castles' during what was the golden age of landscape painting in Britain.
The wide sweep of images depicts castles from all over Wales, including Carew, Cilgerran, Pembroke and Manorbier, by artists including Richard Wilson and Paul Sandby.
They have been selected by Dr John Kenyon, an authority on castles, and include oil paintings, watercolours, prints and drawings from the 1670s to the mid 19th century.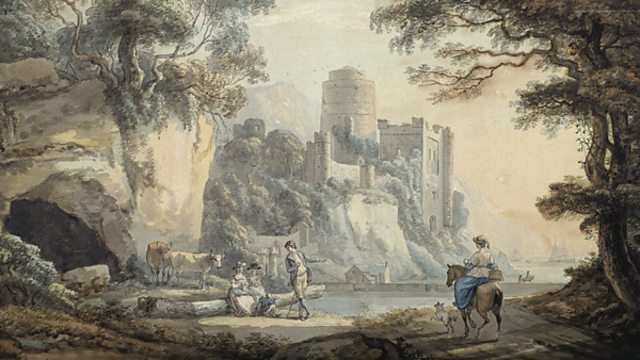 Daddy's Hole and Pembroke Castle by Paul Sandby, 1782. Copyright National Museum of Wales
Picturing Castles reveals just why this grand series of buildings are such a key part of Pembrokeshire's heritage and will also explain their histories to visitors.
Bryony Dawkes, partnership projects curator for Amgueddfa Cymru-National Museum Wales, told me: "Castles are an intrinsic part of the Welsh landscape now, so it seemed ideal for Oriel y Parc, which is a landscape gallery.
"Our shortly-retiring librarian, Dr John Kenyon, is a renowned expert on castles and he has selected the historic artworks, so it was also a way of capturing his knowledge before he leaves.
"In the 18th and 19th centuries castles were the embodiment of the sublime, as many were abandoned or part ruined. As a romantic, dramatic feature of the landscape, they were an obvious source of inspiration for British artists who were discovering that landscape on their own doorstep offered just as much as travel abroad."
The exhibition hopes to encourage audiences to look more closely at the historic buildings and gain an understanding of how they shaped contemporary Wales.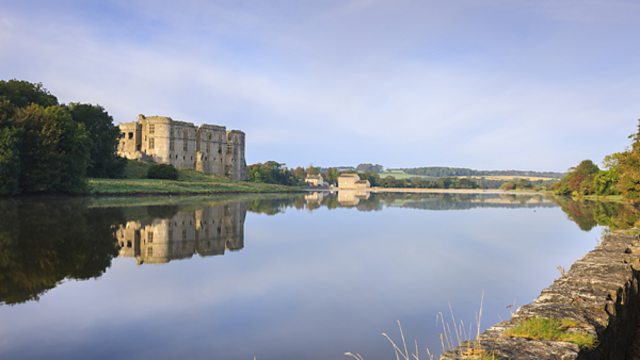 Carew Castle. Copyright PCNPA
Richard Wilson is credited with really transforming landscape painting in Wales and one of his major oil paintings, Pembroke Town and Castle, forms part of the collection.
The exhibition also includes an installation by Tim Davies, Blue Funk: Postcard Series, the artist's response to the historical context of castles in Wales.
This contemporary perspective looks at the symbolic power of castles, in direct contrast to the earlier artists who were painting a 'view', according to Bryony.
Born in Solva in 1960, Davies exhibits internationally, and represented Wales at the 54th Venice Biennale in 2011.
Bryony added: "Wales is often described as the 'land of castles' and has more castles per square mile than many other countries.
"From the middle of the 18th century nearly all of the great British watercolourists went on painting tours through Wales, seeking inspiration from its dramatic scenery and wild, romantic beauty.
"This was the golden age of landscape painting in Britain, when restrictions on foreign travel led artists to explore the landscape closer to home.
"Wales became an increasingly popular destination, and its castles – often part-ruined or deserted, situated in dramatic locations and rich with history – proved compelling subjects for artists in the age of the sublime."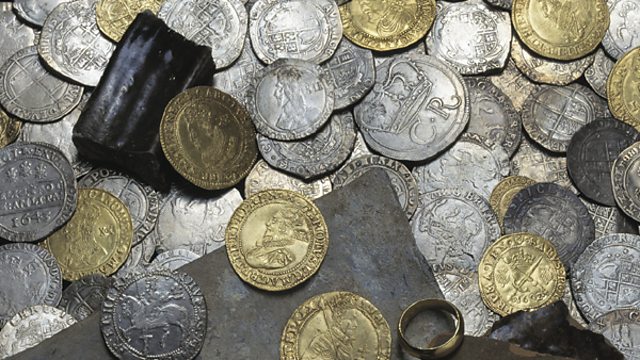 The Tregwynt Hoard. Copyright National Museum of Wales
Also on display within the exhibition will be The Tregwynt Hoard, one of the finest coin hoards ever recovered from Wales.
The total of 33 gold and 467 silver coins were found in 1996 at Tregwynt Mansion, not far from Fishguard, Pembrokeshire, when the owners were building a tennis court.
As they levelled the site and removed the topsoil, a few coins were uncovered. Further searching recovered the rest of the hoard as well as fragments of pottery, a sheet of lead, and a gold ring, all dating from the 16th and 17th centuries.
Picturing Castles runs until 5 May 2014.
The gallery at Oriel y Parc is a partnership between Amgueddfa Cymru – National Museum Wales and the Pembrokeshire Coast National Park Authority.