Valleys Dark Sky Discovery Festival
The south Wales valleys have great locations where local people and visitors can stare up at the wonders of the night sky.
In conjunction with Dark Sky Wales, the Valleys Regional Park programme is working with local communities to designate the world's first network of community Dark Sky Discovery Sites - some of the very best spots where the night skies can be viewed.
The first-ever Valleys Dark Sky Discovery Festival is hosting 14 events right across the valleys from 11-25 November - with planetarium shows, telescope sessions, and talks.
The selected festival venues are close to the designated Dark Sky Discovery Sites.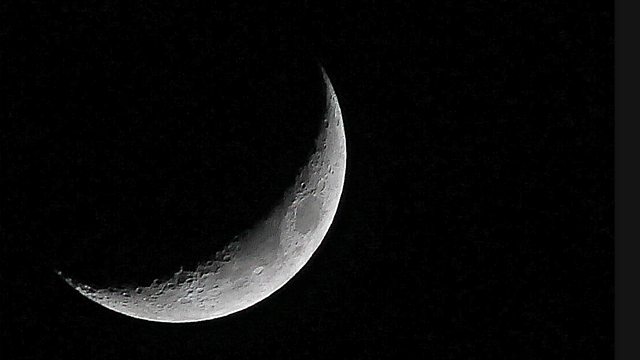 20% Waxing Crescent Moon by Eiona Roberts
Glyncorrwg Ponds has become the first location in the valleys to be accorded official Dark Sky Discovery status. "It really is a perfect location here" said manager Leigh Acteson.
"In some parts of the Afan Valley there is light pollution from Neath, Port Talbot and Maesteg but here it is very dark at night, even with the street lights and car lights".
It's hoped that the new network of Dark Skies Discovery Sites will help promote and attract more visitors to the valleys, supporting the local environment and helping the local economy thrive as hiking, walking and biking increase in popularity.
Amongst the venues hosting Valleys Dark Sky Discovery Festival events are a former chapel and a pub – the Whistle Inn at Garn-yr-Erw within the World Heritage Site at Blaenafon.
To find out more, visit www.valleysdiscoveryfestival.com