Gillian Clarke pens new poem for opening of Gwent Archives
National poet of Wales Gillian Clarke has written a new poem to mark the opening of the new Gwent Archives office in Ebbw Vale.
Clarke's sonnet is entitled Archive and is written in both Welsh and English. Excerpts of the poem have been incorporated into the design of the façade of the building, which is on the site of the old steelworks building at the heart of the old industrial town.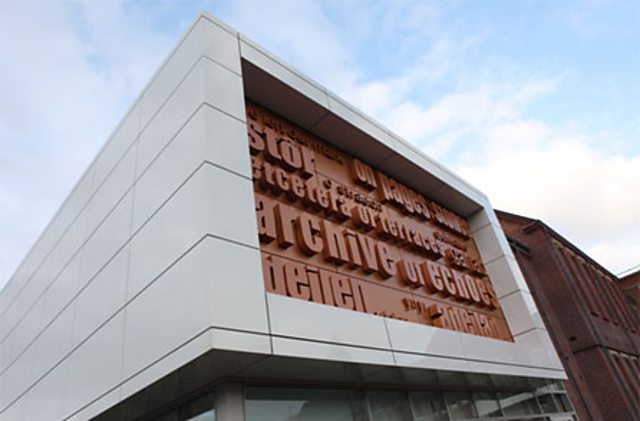 The Gwent Archives building in Ebbw Vale. Photo: Gwent Archives
I was at Gwent Archives earlier this week and was shown around the recently opened building by county archivist Gary Tuson. The building holds a wealth of information relating to the people and places of Gwent, and can be a rich resource for people researching their family histories.
(The nerd in me was extremely satisfied as, when we plucked a box at random from the storage shelves we came across some deeds dating back from the reign of Henry VII.)
Read the sonnet below, which is published here courtesy of Gwent Archives and Gillian Clarke.
Archive
We left our mark on pages, stones,
between Usk and Wye, Ebbw, Monnow, bones
in the turned earth of a field, in pit and street,
lists and litanies, letters, wills, receipts,
the etcetera of terraces, a statued square,
traces of who we were.
Ysgrifen yr afonydd, sibrwd Sirhywi,
Rhymni, Wysg, Gwy ac Ebwy,
geiriau o gariad, stôr o straeon,
gwaith glo, gwaith haearn,
gwaith tir mewn gwynt a glaw,
deilen a dalen yn yr adeilad hwn.
Archive of echoes, strata of history
stored in these walls, our story.
Gillian Clarke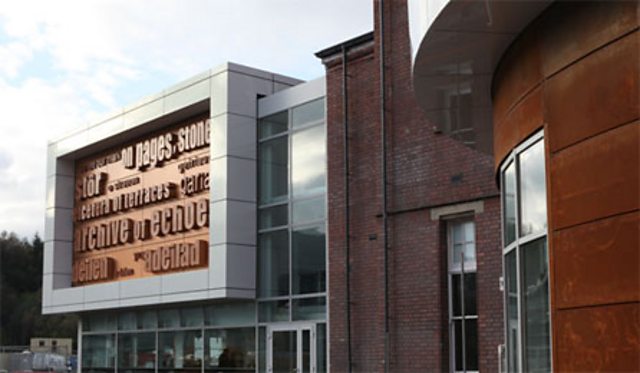 The new Gwent Archives building. Photo: Gwent Archives
Tuson said of Clarke's poem, "We are delighted with Gillian's poem. It really helps convey just how important archives are to our sense of who we are and where we come from."
For more information on the Gwent Archives visit the website gwentarchives.gov.uk and for more on Gillian Clarke visit her official site gillianclarke.co.uk.