That is the question we're asking on X-Ray this week. And we're asking it after a lady from Llandudno got in touch, outraged at being charged a booking fee to buy theatre tickets (Tommy Steele in panto) at Venue Cymru. 
Nothing unusual about being charged a booking fee you may be thinking. But what if you were at the venue, had gone to the booking office and had the cash to pay there and then? That's what happened. And there was still a charge.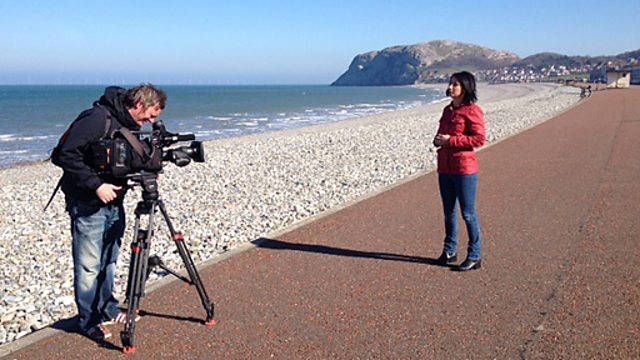 Lucy Owen filming in Llandudno where she was investigating booking fees
So what exactly would you be paying that £3 booking fee for? It's not for a credit card transaction. It's not for posting the tickets. So why are people being charged a booking fee, even when they're paying cash?
It started us thinking about the whole issue of booking fees being charged on top of ticket prices. What do you think of them? Well, talking to people on the streets of Llandudno, most people disliked them intensely and felt they were totally unfair. Some thought they should be included in the ticket price so you don't get any nasty surprises when you come to pay. 
Interestingly, there's no law against how much we can be charged either.  
Fortunately for tonight's X-Ray, there's no need to book and you can guarantee yourself the best seats in the house, with no extra charge. The curtain rises at 7.30pm.