Get battered with a crempog tonight
It's Shrove Tuesday/ Pancake Day and tonight the usual batter mixes will be adorning kitchen ceilings throughout Wales.
But for a change why not try the traditional Welsh version - crempog or 'ffroes' instead?
The earliest recipes for them date from the 1800s but they undoubtedly go further back in time than that.
There's even a suggestion that the English crumpet may have developed from the Welsh word, crempog.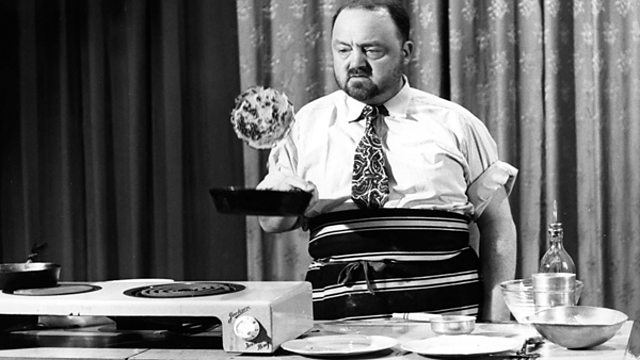 Philip Harben recalls stories about pancakes and shows viewers how to make them.
The crempog is a small chunky pancake - similar to a pikelet in shape and is fairly versatile as to what ingredients you can add to it.
The main difference is that warm buttermilk is used instead of milk.
There's even a recipe incorporating oatmeal into the flour known as Crempog Geirch.
Crempog are traditionally cooked over a griddle/ bake stone but a heavy frying pan will also work.
Here's a recipe from Visit Wales for you to try tonight.
While you're waiting for your batter to rest (30-60 mins), enjoy this old Welsh poem which mentions crempog/ grempog:
Modryb Elin Enog
Os gwelwch yn dda gai grempog?
Ma mam yn rhy dlawd i brynu blawd
A Sian yn rhy ddiog i nôl y triog
A nhad yn rhy wael i weithio
Os gwelwch yn dda gai grempog?
Auntie Elin Enog
May I please have a pancake?
Mam is too poor to buy flour
And Sian is too lazy to get the treacle
And dad is too poorly to work
May I please have a pancake?