Radio Wales Music Day is here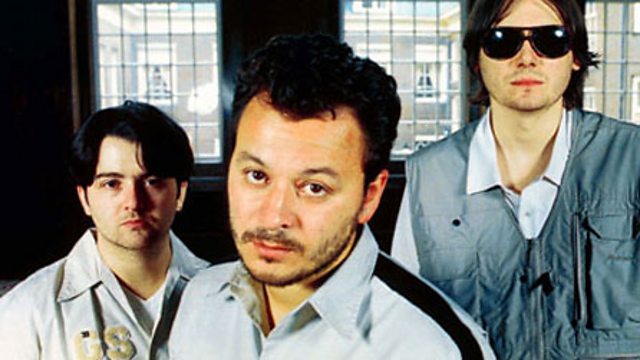 Manic Street Preachers
During the day, make sure you listen live to Radio Wales (or you can listen in many areas on FM: 93-96 & 104 FM, on medium wave on 657 & 882 AM, channel 0117 on Sky digital satellite, channel 714 on Freesat, channel 719 on Freeview (Digital terrestrial), and via channel 931 on Digital cable).
Also, I'll be blogging throughout the day, catching up with some of the best bits, putting up audio clips to listen again, uploading photos and flagging up what's coming soon.
Schedule of the day:
Jamie and Louise - 9am to 12pm
Live from The Monkey Café in Swansea, Jamie and Louise will be kicking off the day celebrating the best in New Welsh Music. Four bands will be performing live in the intimate setting of one of the premier acoustic venues in Wales: Karl Morgan, Toy Horses, Swansea's own powerpop group The Direction and Neath's fourpiece Friends Electric. Also joining Jamie and Louise will be guests championing the legacy of Swansea and west Wales in the history of Welsh music.
Roy Noble and Bethan Elfyn - 2pm to 5pm
With live performances from The Gentle Good, lauded by Mojo and BBC 6Music, Jonathan Powell, fresh from appearing at South By South West Music Festival in Austin, Texas plus a world exclusive - a track recorded by the Manic Street Preachers specially for Radio Wales Music Day. Also appearing are Emmy's Unicorn, a collaboration between soundtrack composer Adam Lewis and singer/songwriter Emmy-Lou Kay.
TJ's: The John Sicolo Story 7pm to 8pm
A special documentary showing how a nightclub in Newport became the epicentre for the 'Cool Cymru' explosion and earned legendary status.
Adam Walton and Alan Thompson: The Evening Show - 8pm to 10pm
Live from Clwyd Theatr Cymru - the climax to the day's celebration of the best new Welsh music comes with Colorama, Courteous Thief, Masters In France and Houdini Dax playing full-blown electric sets and yet more Welsh surprise music collaborations. Also included is a specially-recorded interview with The Joy Formidable.
Chris Needs - 10pm to 1am
The regular monthly Welsh Night, where all the music played on the show is by Welsh artists. Chris will be taking your requests throughout the show, so if there's any Welsh music you would like to hear, get in touch with the show.