A Welsh literary Christmas
Dylan Thomas' superb radio broadcast A Child's Christmas in Wales – republished in book form many times – is such a powerful piece of writing that we sometimes forget other Welsh writers also celebrated Christmas in their work. And the briefest, most cursory of studies will show that these poems, stories and pieces of journalism give a graphic and illuminating account of what life was like in Wales 50, 100, even 200 years ago.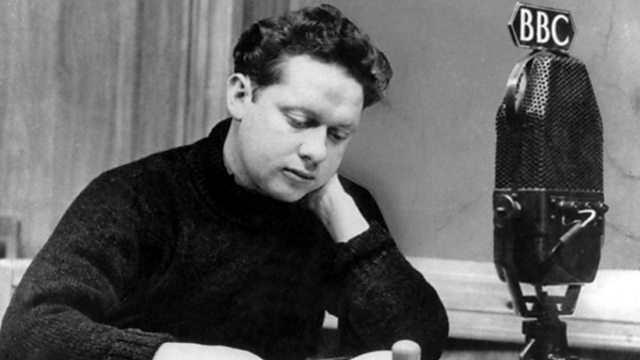 Dylan Thomas
The hardships of rural life are nowhere better illustrated than in Francis Kilvert's 19th century writings about life in his Radnorshire parish.
His account of walking to church on Christmas morning – after enduring a freezing cold bath where he had to break off the shards of ice so that he could sit comfortably in his tub – causes many people to shudder.
In these days of permanent hot water and well-heated cars, the thought of actually walking to church is often an alien concept to many of us. And yet, Kilvert managed to find beauty in the experience:
"the road sparkled with millions of rainbows, the seven colours gleaming in every glittering point of hoar-frost. The Church was very cold in spite of two roaring fires."
As if those hardships weren't enough, on Christmas afternoon 1878 Kilvert had to conduct a funeral service for a young child. The emotional impact of such a death at such a time – in an age when infant mortality was startlingly high – must have been intense, not just for the family of the dead boy but for Kilvert himself:
"The afternoon was very dark. I was obliged to close to the great south window to read the lessons and could hardly see even then. I preached from Luke II, 7, 'There was no room for them in the inn', and connected the little bed in the churchyard in which we had laid Davie to rest with the manger at Bethlehem."
Writers as diverse as RS Thomas and Idris Davies, Gwyn Thomas and Glyn Jones, Alun Lewis and Richard Hughes have all written movingly about the Christmas season and the way it was celebrated, both in the rural environment and in the more urban sprawl of the mining valleys.
In particular, there is Glyn Jones' account of a Christmas party for the children of his mining village. When the moment finally arrived, the visiting Santa Claus came out of a trapdoor in the ceiling of the hall. It is a fine piece of comedic writing. Many will relate to the fact that Jones and the other boys, cynical and already 'growing up', instantly recognise the heavy boots and large backside of the puffing, descending Santa (courtesy of a hastily provided ladder) as belonging to none other than the village policeman!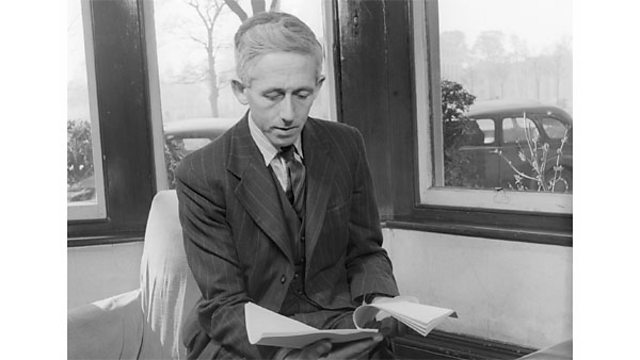 Vernon Watkins
Vernon Watkins wrote many times about Christmas and New Year but none of his efforts is more powerful than The Ballad of the Mari Lwyd. In this long poem, Watkins celebrates the old Welsh new year tradition and the way it both frightened and entertained the country people. The repeated refrain "Midnight. Midnight. Midnight." is enough to send a shiver up the backs of most readers.
Thomas Love Peacock, something of a forgotten figure these days, wrote about Christmas with the more privileged classes of north Wales in his 1816 book Headlong Hall. It was, apparently, quite customary for guests to arrive at the hall during the evening, spend the night celebrating and then depart, tired and ready for bed, the following day. The night might have been long but the food on offer was sumptuous and the surroundings exceptional:
"The centre of the largest table was decorated with a model of Snowdon, surmounted with an enormous artificial leek, the leaves of angelica, and the bulb of blanc-mange. A little way from the summit was a tarn or mountain pool, supplied through concealed tubes with an inexhaustible flow of milk punch which, dashing in cascades down the miniature rocks, fell into the more capacious lake below."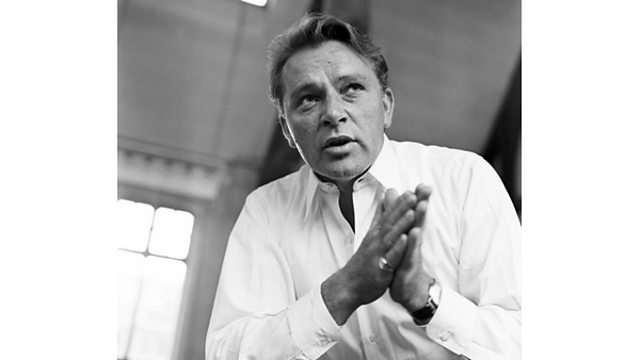 Richard Burton
Rich or poor, young or old, waiting for Christmas was something that many writers – not least Dylan himself – found an irresistible topic. Even Richard Burton, in his only published story, was moved to write about his longing for Christmas presents. He was resigned to receiving a model farm but prayed long and hard that it would not be a second hand version from his friend Tommy Elliot.
In his anthology Christmas in Wales, the writer Dewi Roberts quotes Michael Gareth Llewelyn and the way he and his friends counted the days until Christmas in war-time Swansea.
They wondered if: "it would be a white Christmas with snowballs and snowmen, a black-frost Christmas with sliding on the ponds, or a soft Christmas, mild from the westerly winds that blew over Swansea Bay."
Christmas remains an evocative, powerful time of year. And Welsh writers, throughout the centuries, have seized on the emotions that it conjures. They have also provided us with more than a little insight into social conditions in the country and for that we have to be grateful.