Life at arts centre to inspire poet's verse
The award winning poet Rhian Edwards has just taken up her post at the first-ever writer in residence at the Aberystwyth Arts Centre.
The three month residency will see her immersed in the daily hustle and bustle of the venue, looking in on many creative workshops, as well as acting as spectator to some of the varied exhibitions and shows they have on offer.
Her appointment is part of a project supported by Literature Wales, HAUL and Aberystwyth University's School of English and Creative Writing.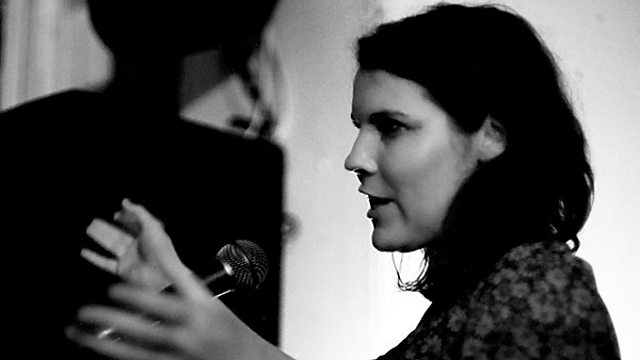 Rhian Edwards
Rhian told me: "It's very exciting as they have never had a writer in residence before and I get to work in this incredible work pod designed by Thomas Heatherwick, who designed the Olympic Cauldron.
"I am living here for the duration with the two visual artists in residence, which has already thrown up some ideas for collaboration.
"The space I work in is so wonderful and quiet and then it's just a short walk from the arts centre where so much is going on.
"I feel really privileged to have been chosen and to get such a close perspective on all the groups and different artistic disciplines at the centre."
Rhian, who is three months pregnant, has moved to the town from her native Bridgend for the duration and is enjoying life in Aberystwyth.
During her stay she will be developing ideas for new poems which are inspired by what she sees on a daily basis and the artists and visitors at the centre.
"So far I've been to a bilingual pre-school group, the centre's own poetry workshop and I am planning on attending a belly dancing session, so it's a pretty varied palette."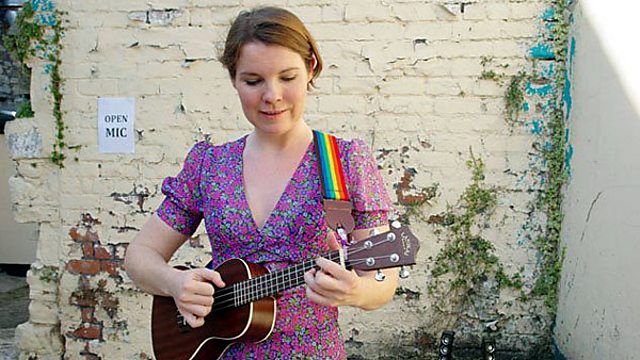 Rhian Edwards
Rhian will also be leading poetry workshops with various groups at the centre, in schools and out in the community and has already worked with a group from the mental health charity MIND. She is also planning some performance workshops with students at the university.
"I really want to set up a poetry open mic night which will carry on after I leave and bring together all the different people I have been meeting and teaching creative writing to," she added.
"At the moment there is so much on offer but no central forum for these people to come together so it would be great if we could achieve that."
The hope is that some extracts from her new work will be on permanent display at the centre after the residency ends.
Gill Ogden, performing arts officer for the arts centre, said: "We're very pleased to welcome Rhian to Aberystwyth and look forward to working with her and all the project partners to develop creative projects over the next couple of months. We're sure she'll find plenty to inspire her in Aberystwyth.
Rhian is a poet and musician and has delivered more than 300 stage, radio and festival performances world-wide, including BBC Radio 3, Hay-on-Wye, Ledbury, Latitude, the Green Man, the Cheltenham Literary Festival and the Edinburgh Fringe Festival.
Her first collection of poems Clueless Dogs (Seren) was shortlisted for the Forward Prize for Best First Collection 2012, while her pamphlet of poems Parade the Fib, (Tall -Lighthouse), was awarded the Poetry Book Society Choice for autumn 2008.
She also won the John Tripp Award for Spoken Poetry 2011-2012, winning both the Judges and Audience Award, which is the highest accolade for a performance poet in Wales.